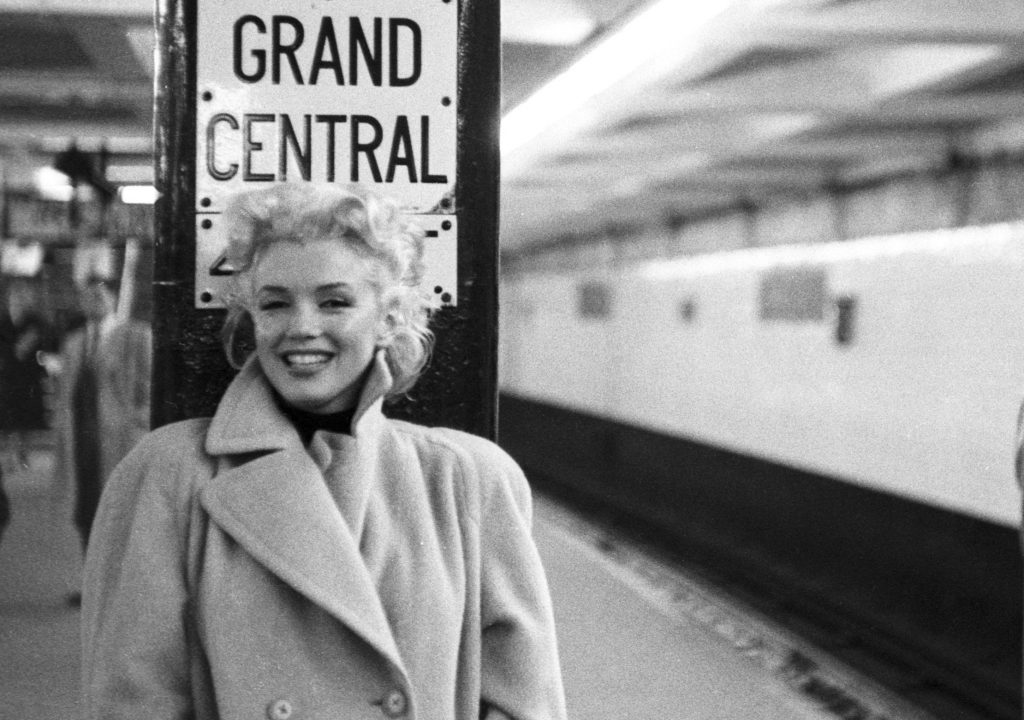 When Marilyn Monroe pulled a disappearing act and resurfaced in New York ready to take control of her career, Hollywood was shocked and everything changed for the world's favourite blonde.  Author Elizabeth Winder looks at her year of rebirth in the newly released book Marilyn in Manhattan: Her Year of Joy, available now in hardcover and ebook formats.  She talks about her book and her inspiration in an interview for Immortal Marilyn.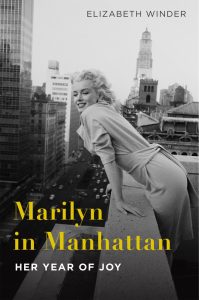 What inspired you to write a book about Marilyn Monroe?  Do you consider yourself a fan, and were you a fan prior to writing it?
I actually came late to Marilyn Monroe.  The most popular images of Marilyn are highly stylized– the caked on makeup and gummy red lipstick, the glued on lashes, skintight skirt and baby-doll coo. Somehow I picked up a copy of Norman Mailer's fictional biography of Marilyn– which is sexist and horrifying but just so beautifully written– I read it in one night and started googling Marilyn obsessively, and found all those amazing photos by Milton Greene.  He photographed her with very little makeup, wearing baggy slips and sweaters or coarse wave skirts and heavy boots. Those photos really made me fall in love with Marilyn.
You went from writing about Sylvia Plath to Marilyn.  On the surface those seem like two vastly different people.  Do you feel there were similarities between them?  If so, did that surprise you?
It's interesting to compare Sylvia Plath and Marilyn Monroe– I quite like the way Carl Rollyson compares them in his Plath bio American Isis.  They both had such sensitivity and ambition.  They both could command a room– that much is clear from anyone who remembers them.  But Marilyn sparked something protective and nurturing in those who knew here, whereas Sylvia presented as much more self possessed.  I wasn't surprised by the similarities– I'm drawn to thin-skinned, creative women. Sometimes I imagine Sylvia and Marilyn as roommates.  Marilyn would have driven Sylvia crazy– eating ice cream in bed, crumbs and cigarette butts strewn everywhere, probably borrowing Sylvia's lipstick because she couldn't find her own.  Sylvia labeled her nail polish bottles so no one else would use them.   But Sylvia was fascinated by Marilyn, particularly her relationship with Arthur Miller.  I think Sylvia was ahead of her time– she looked beyond Marilyn's blonde bombshell facade and saw something nuanced and special.
Why did you choose Marilyn's first year in New York as the focus for your book?
After clicking through pages of photos Milton Greene took of Marilyn I began to read more about their relationship. I was touched by the potential he saw in Marilyn, the way he risked everything for her. I saw a real story there, a story that unfolded over the course of a year. I was shocked that no one had devoted a book to it yet– it seemed almost too good to be true.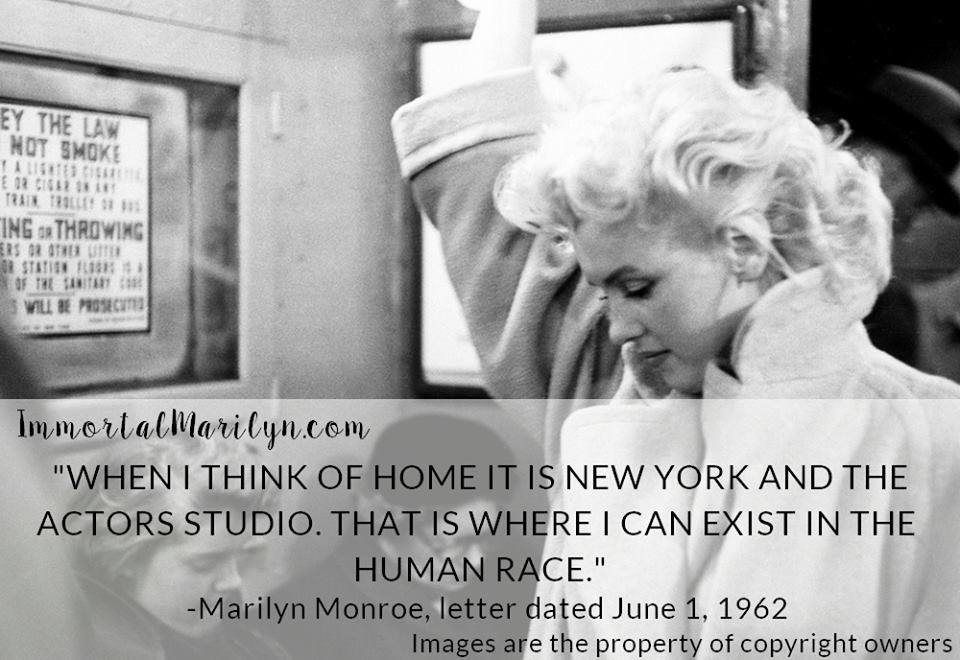 The move to New York was a major turning point in Marilyn's life and career.  Do you think, in the end, that it was a good move for her, in spite of the fact that by the end of her life she found herself back in LA making another fluff comedy?
Breaking from Fox and teaming up with Milton Greene was the best move Marilyn ever made.  In New York she was loved and appreciated. Carson McCullers, Truman Capote and Tennessee Williams befriended her.  William Motter Inge wrote a play for her.  I think we underestimate how much this meant to Marilyn– she adored writers, she worshipped them.  In LA she was ridiculed, abused and incredibly lonely. And her friendship with Milton was so life-enhancing, so positive, so full of mutual support and creativity.  If Arthur Miller hadn't broken them up, I think Marilyn would have lived happily for decades, making movies and possibly even directing.
Marilyn is one of those people about whom there is an incredible amount of misinformation.  What one thing do you most wish the average person knew about her?
I wish they knew that Marilyn was funny– I don't mean the witty media quips but that warm-hearted kind of funny that makes you smile and want to hug someone.  I wish they knew that Marilyn actually read Ulysses and didn't just pose with it.  I wish they knew that as a starving model she spent her money on books instead of food. I could go on and on– that's why I wrote Marilyn in Manhattan– I totally fell in love with her!
Want to win this book?  IM is giving away five copies courtesy of Flatiron Publishing!  Leave us a comment telling us why you'd love to have a copy to be entered in a drawing to win!  
CONTEST CLOSED.  Congrats to our winners!