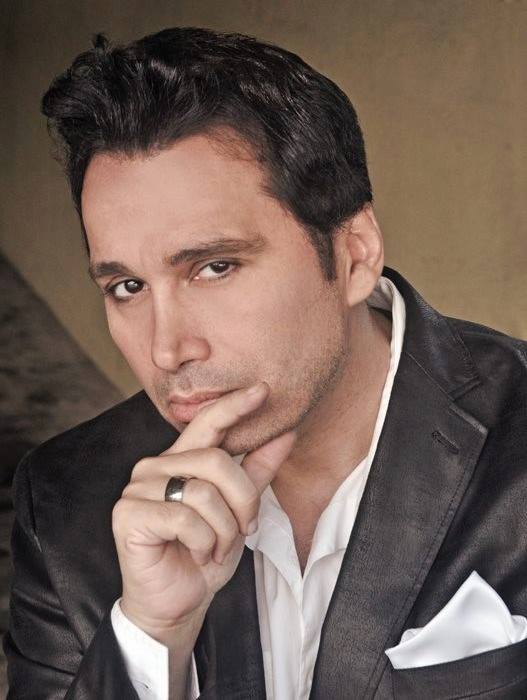 Charles Casillo is a writer based in Los Angeles. His first novel, The Marilyn Diaries, was published in 1999, and has now been reissued with additional material. He has also written a biography of novelist John Rechy, Outlaw, and two further works of fiction (The Fame Game; Boys, Lost and Found.) Bestselling author J. Randy Taraborrelli consulted with Charles Casillo extensively while writing his own biography of MM, while legendary entertainment writer Liz Smith has praised The Marilyn Diaries in her syndicated column.
1. First of all, tell us something about yourself, your influences and  background in writing.
Well, I'm a long story—still in the making. In childhood I was very introverted. Quiet. A bit of a dreamer. Actually, I felt like an outcast early on. I think I would have  had a vivid imagination one way or another but my feelings of aloneness made me live more inside my head, sort of in a fantasy world. I was a writer before I knew what a writer was. I guess, I was more of a storyteller. I would make up stories and I would illustrate them on paper as I went along, drawing the characters and the scenery. In the end it would look something like a comic book.
Early on I discovered the old movies that usually played on late night television. That was a big influence on me. I loved all the films and the stars from the Golden Age of Hollywood. I wanted to be an actor—keeping up with that fantasy of creating other lives and living in alternate worlds. I was serious about it. I studied at The Academy of Dramatic Arts in New York City and at HB Studios with Sandy Dennis. I started writing as a "side" career. I was doing entertainment journalist writing about arts and entertainment and profiling celebrities. That career took off for me much faster than acting so I went with it. I became a professional writer pretty  quickly.
One thing I always say that if you're a creative person, your vision will find expression some way. If I didn't act I could release it through writing. If I didn't write I would paint. Or I would make movies. In time, I was able to incorporate all of these things into my professional life.
2. When did you discover Marilyn, and what does she mean to you?
My memory of discovering Marilyn is vivid. I was eleven years old. I was flipping through a copy of my cousin's fashion magazine and I stopped at an article written  by George Masters who had been one of Marilyn's last hairdressers. It wasn't a complimentary article. I felt it was a little derogatory. A bit snide. Although he did say some nice things about her too. I think it was the contradictions that added to my fascination. But it really was the photo that they used to illustrate the article—Marilyn at the premiere of Some Like it Hot—that pierced me. It was love at first sight. What George Masters was saying about her in his essay and the photo of Marilyn were at odds with each other. Underneath her beauty and show business-y glamour I was very touched by what I recognized as a mass of contradictions: loneliness, sexuality, sadness, exhibitionism, insecurity, and a great desire to please and be loved. It was astonishing that a single photograph of one person could convey so much. I knew I had to know more about her. And I instinctively knew that she would change my life.
In my neighborhood, during that era, it was weird for a young boy to be obsessed with a movie star who had died years before. At the time I thought I was the only person who felt this way about her. Through the years I've heard similar stories over and over again. Even today, seventeen and eighteen-year-olds are falling in love with Marilyn.
As far as what she means to me, I don't think I'm exaggerating by saying that I think she is the single greatest influence of my life. I felt like she was a kindred spirit. Of course, part of her unique magic is that she makes us all feel as if she is our soulmate. We relate to different aspects of her personalities, her aura, her image.  She makes us feel as if we know her. As I say in the introduction to the book, I feel as if she is so much mine. She is a constant muse to me and a continuous source of pleasure.  She continuously inspires me in unexpected ways.
3. The Marilyn Diaries was first published in 1999. How does the revised edition differ from the original?
When I published the 1st edition there weren't many novelizations of Marilyn's life. I didn't know of any actually. There were so many biographies and some of the newer biographies were starting to take on a fictitious quality anyway so I thought, "Why not be bit risky and just write a complete fiction?" I decided to write it in a diary format.
At the time, I was really concerned with making the book feel like an authentic diary. So that first version was much more fragmented, almost sloppy. I was obsessed with giving the reader the experience of reading Marilyn's diary. Because of the disjointed way I wrote the first edition, I think it was more important to be familiar with events in Marilyn's real life in order to fully comprehend the fictionalized diary entries. In this updated version, the book reads more like a narrative novel and anyone can enjoy it as a story. Even if you don't know a thing about Marilyn Monroe.
In the 15 years since it was first published I've read about a lot of books being published that are fictionalized recreations of the life of Marilyn Monroe. It's interesting to see so many writers have the desire to tell Marilyn's story from their perspective. Some are told in the first person. Some narratives. Some told in letters. Even some in a diary format, like mine.I think I've matured as a writer and I wanted to make the 2nd edition of The Marilyn Diaries better. Basically I just used the original version as an outline and I even re-wrote that. Then I added over 100 pages. I deal more with the character's childhood, starlet days, relationships, and her inner demons. I think in the new version she is a much more complicated and nuanced character. Ultimately it's much more detailed and, I think, a more enjoyable read.
4. What inspired you to focus mainly on Marilyn's final years?
That's a provocative question to me. I never really thought of that. As I sit here and consider it, I think that, perhaps, it was a reaction to the biographies that were coming out in the late 1980s and 1990s. Looking back I seem to remember that a lot of those books focused on Marilyn's relationships and work and comings and goings in the last two years of her life. The era when those books started coming out was about the same time that the seeds for writing about Marilyn were being planted in my head so I'm sure those biographies influenced me in some way.
Even now I consider her last two years her most fascinating and mysterious. And probably the most open to interpretation.I think I started trying to put myself in Marilyn's frame of mind for that time period—as a way of exploring my conflicting feelings about her actions. That's the way I work with fiction.  In all my fiction, I always put myself in the situations of the characters, trying to understand them, because, as I say at book readings, "If I don't believe the character no one else will." When my best friend Jeff, who knows me better than anyone else in the world, first read The Marilyn Diaries, he said, "It really is the diary of Charles Casillo." But getting back to why I framed it in her last years, I also felt that starting the book towards the end of her life would set up a good framework for flashing back.  Some event in her current life triggers a memory in her and causes her to flashback, in the diary, and write about an event from her past that led her to the present situation.
5. As a novelist, how do you draw a line between fact and fiction?
Truthfully, I think when you're writing a novel there is no line between fact and fiction. You've already crossed the line. It's all fiction. Even if you use some events that really happened they immediately become fictitious when they are blended in with imagined scenarios. And now I'm going to let you in on a secret. I do not read fictitious recreations of Marilyn Monroe's life. Why? The few novels dealing with her that I've read upset  me terribly. Specifically, Joyce Carol Oates novel Blonde. That book came out shortly after The Marilyn Diaries. I must say I loathed Ms. Oates' portrait of Marilyn. I won't get into a discussion of that here but let's just say Ms. Oates' Marilyn had nothing to do with my Marilyn. Nothing at all. Now, that's not to say that Joyce Carol Oates is a bad person. Perhaps, if we ever met, we'd like each other and even be friends. But I don't think we should ever sit around over a cup of tea discussing Marilyn Monroe.
Actually, I was so appalled by her book, I decided never to read a novel about Marilyn again.  That's why I so totally understand when a Marilyn fan doesn't like The Marilyn Diaries. I have no hard feelings about that. I'm more understanding than fans might think on the subject—because I am the same. If my version of her doesn't fit in with the Marilyn who they feel they know it can be very upsetting. Just as many of
the portrayals of Marilyn out there have nothing to do with my view of Marilyn. So I ignore those portrayals.
Is The Marilyn Diaries true to the way I feel Marilyn Monroe was? Absolutely. Am I saying this is the way she indeed was? Absolutely not. But whether you agree with my portrait or despise it, I ask, don't judge me as a person because of my feelings towards Marilyn. Because, in spite of my love for her, I can stand on my own two feet. Look, you're not going to change anyone's opinion on Marilyn Monroe. She's like discussing politics and religion. People are very passionate regarding their beliefs about Marilyn.
What I really detest is when someone tries to pass off a fiction or a rumor or a fantasy as fact. For example, when I saw My Week with Marilyn I was appalled to see the first thing up on the screen was "Based on a true story." We all know it's an exaggeration at best and an outright lie at worst. Yet many Marilyn fans rallied behind that movie, even though they disliked "parts" of it. The picked and chose what they liked and decided to ignore what they felt wasn't true. I feel the whole damn thing is tainted if you knowingly mix lies with truths and then say it's the real story. I have a problem with that. Of course I feel the same way about certain so-called biographies that come out about her. If there are dishonest, questionable sources or wild accusations in a biography's index and notes, I ignore the book completely. A Marilyn fan knows what to trust when it comes to her biography. We know how to look at the source
material first. But the one thing the true Marilyn fans have in common is our love for her. I think we can all agree on that. Even if our opinions on who she was and what she was like differ, the common thread is there is something about her that makes us love her and feel protective towards her.
6. The Marilyn Diaries has been reissued with two different covers. Can you elaborate on the images that you have chosen and how they relate to your interpretation of Marilyn's life and character?
The covers have sparked some controversy so I am going to speak to you very candidly here. Obviously the book is a novel. Meaning  fiction. So there is no trying to trick the readers into thinking I'm revealing some unknown facts. There's no deception. I'm not making any remarkable claims. It's all an imagined portrayal of a historical figure.
That being said, my first choice was to use a lovely portrait of Marilyn. I spent many, many hours poring through hundreds of images trying to find the expression I wanted. A wistful, sad, yet hopeful expression. Finally I chose the one that I used on the portrait cover. That's the Something's Got to Give portrait.
The person who designed that cover read the book and, on his own, was inspired to mock up the fantasy cover which photoshopped Marilyn and JFK to look as if they posed together on the night of his birthday celebration at Madison Square Garden. I didn't like it at first. Honestly I'm not a big fan of photoshopped pictures that do that sort of thing. But his argument was that it's a fantasy book with fictional
situations. "Wouldn't it be more honest to use a fantasy cover?" He had a point. But I still I said "no."
It was very close to the publication date and one night I sat bolt upright in bed. Some intuitive thing in me, that indescribable gut feeling some creative people get, said, "Charles the fantasy cover is more appropriate for The Marilyn Diaries." In my fictitious recreation of Marilyn's final years, John F. Kennedy is a major character in her life, but especially in her thoughts. A photo of them together was fitting to the story I was telling. I started thinking: fictitious book, fictitious cover.  Still I was torn.
After all, the novel alters reality. Why not have a cover that is in itself an altered version of reality that fits with the fictions in the book? It didn't cross my mind that Marilyn fans would be upset by the image because I never intended for it to be considered as real! We've all seen the photoshopped images of Marilyn with Elvis or James Dean. Or her likeness being used in a Dior commercial. We all know that these things have no basis in reality. They're fantasy images. Still, I went back and forth for several days about which cover I should use. Finally I emailed the two covers to twelve of my most trusted friends asking which one they thought was the most suitable. Some of them were in the publishing industry, some were not. Some were big Marilyn fans, others didn't have strong feelings about her. In the end ten of them picked the JFK cover as their favorite. Two picked the portrait.I still couldn't make up my mind. The book designer finally said, "Look, why don't you just come out with the two covers and let the readers decide which one to pick?" I thought that would be confusing. I did some research and I could only find one example of a book coming out simultaneously with two different covers. (The Harry Potter series used two different covers. One was geared more for adults.) The only way I would consider using the altered image cover was if it was perfectly clear that I wasn't trying to pass it off as real. I made sure it was noted inside the book and also on the cover—even though I was fairly certain no one would think the image was authentic. I mean, come on—an image of two historical figures like that would be as familiar as any photo ever taken.
Ultimately I decided it would be okay as long as the image was used only in context of the novel. The Marilyn Diaries is already fairly well known by now. Liz Smith called it a "classic." So, my thinking was, if the image becomes identified with the book, that's okay. Everyone knows The Marilyn Diaries is fictitious.
Someone sent me a link to a discussion of the cover, which I was unaware of. It made me feel sad that people seemed to dislike me because of the cover. I certainly don't want to be an enemy to any part of the Marilyn community.
7. In your opinion, which significant factors contributed to Marilyn's untimely demise?
You know, that's such a loaded question. I don't think there is any one factor. I think it was a lot of factors coming together.
I don't like to get into debates about the cause of her death because people feel very strong about their beliefs. Again, no matter what you say, you're not going to change anyone's opinion about how Marilyn died once their mind is made up. And there are certainly enough facts to back up any of those death theories.
But I personally feel there were certain factors that were troubling her terribly that summer. One of them was the uncertainty of her career.  If you look at the contemporary press coverage of Marilyn Monroe for 1962, so much of it was hostile. It was as if Marilyn Monroe's career being over was a good headline and that's what they were playing up in the newspapers and magazines.
I will never forget a particular Photoplay magazine I recently came across that was on the newsstands at the time of her death. It was in essence saying her career was over. The headline for the article was "Desperate." And it even had a poll for readers to take asking whether or not they thought Marilyn was finished. Being that Photoplay was a major industry magazine at the time I'm sure she saw it and it must have been very hurtful to her. Along with all the other headlines calling attention to her age and the fact that her last two films hadn't done well. She talked a lot about important her work was to her that final season. Here they were trying to convey to her that there was not going to be much more work.
She was certainly as beautiful as ever that summer but the media kept reminding her that Marilyn Monroe was famous for her youthful beauty and sex appeal and she was now thirty-six-years-old. In 1962 that age was considered the end of the road for a sex symbol. And very few people, at that time, were taking her seriously as an artist. I feel this had to be troubling to her.I think, also the fact that her love life was not settled was painful to her. The fact that she had no family to rely on. Perhaps she was doubting who her true friends are. She was ill. She was sleep deprived. She was lonely. She was afraid. She was lost. Especially in the late night, early morning blue hours. I'm not saying that these things killed her, per se, but I do believe they left her very drained and vulnerable. And more susceptible to tragedy.
8. If Marilyn had survived beyond 1962, what do you imagine her future might have held?
It's a favorite fantasy of mine to come up with different scenarios of what could have happened to her life and career. When I'm in an optimistic frame of mind, one of my favorite happy endings is that, after she fulfilled her Fox contract, she would go to Europe, where she was more respected. She'd be able to command high salaries and play interesting roles and at the same time, perhaps, find confidence and love. In this particular fantasy, I also like to think of her becoming a great director. Billy Wilder once said she really understood film.
Since a lot of Marilyn's anxiety came from facing the camera, I can only imagine how wonderful she'd be behind the camera. I think she could have become a great filmmaker, dividing her time between a family life, acting, and directing films. Of course, in other darker moods my imagination doesn't have such a happy ending for her.
9. What do you think is the secret of Marilyn's enduring appeal?
Ah! Isn't it fun to speculate and try to figure that out?
The first thing that comes to my mind is "magic." I do believe that Marilyn Monroe was born (or blessed) with a specific magic that is unique to her. It has not been  duplicated, although many have tried. It's just an undefinable pull she had that bewitches and compels and fascinates. This particular magic was apparent in her lifetime but it is just as potent after her death. On a more analytical level, I think that part of that magic is that an individual can look at her and find something that they relate to in a private, personal. It might be her beauty. Her sex appeal. Her vulnerability. Her triumph from unwanted child to world's biggest superstar. Her tragic life. Her charismatic movie performances. Whatever it is, her pull is powerful and everlasting. It's magic!
10. What are you working on now, and do you envision any further writing about Marilyn?
Right now I'm not working on anything specifically Marilyn related. I'm working on several movie scripts that are in development. But I do think that sometime, hopefully in the near future, I will work on a non-fiction version of Marilyn's life. I know it would be completely different from The Marilyn Diaries, because I wouldn't rely on fantasy and imagination but on the enormous amount of factual material I learned about her through the years. In that biography, everything I write will come from a place of fact. Still, I'm sure some people will find fault with it. But that's fine. That's the way it should be when it comes to Marilyn. And I should add that in every new project I work on there is always a whisper of Marilyn in it.
Interview conducted by Tara Hanks