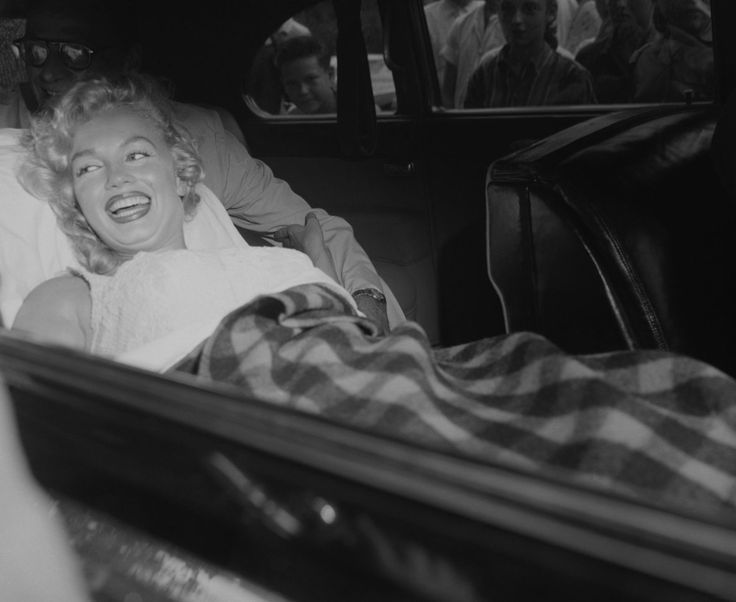 October 15th has been designated Pregnancy and Infant Loss Remembrance Day, part of an entire month dedicated to awareness of the sad losses so many share – and unlike many other awareness causes, this is one that still isn't talked about much.  And it's certainly one that doesn't get talked about a lot when it comes to Marilyn Monroe.  Which is not to say her pain was private.
Sadly for Marilyn, her struggles to conceive and miscarriages played out in the public eye; unlike so many other women who went through the same struggle Marilyn wasn't given the choice of keeping her losses to herself.  But in true Marilyn fashion, she faced the press and shared the truth with dignity.
Marilyn wanted a baby more than anything in the world, but that joy was denied her.  Suffering her entire adult life from endometriosis that caused severe menstrual pain, Marilyn also struggled to conceive.  Her attempts to have a baby with third husband Arthur Miller ended sadly in miscarriages, with an early one reported during filming of The Prince and The Showgirl in England during the summer of 1956.
In 1957 she suffered an ectopic pregnancy requiring emergency surgery.  She was hounded by the press throughout.  Rushed into the city from her summer home in Amagansett, she was wheeled into the hospital for the ectopic surgery with a blanket over her head to protect her from the press, but could not avoid being forced to smile for them as she left.
Her smiles were hiding a broken heart.  The moment the car pulled away and the reporters were gone, the smile faded too and Marilyn faced her loss.
Marilyn lost another child, further along in her pregnancy, shortly after the filming of Some Like it Hot at the end of 1959.  The pregnancy had already started to show and is visible in the film.  While she escaped being photographed that time, her loss was once again publicized in the newspapers and gossip columns.
Marilyn is often seen as the glamour girl, but the truth is that she was human.  In her day, pregnancy loss wasn't something to be discussed, but to be born with a smile to hide the pain.  Perhaps if Marilyn was here today, she would take comfort in the circle of women around the world speaking out and supporting each other; and in honour of her dreams of motherhood, we take a moment today to remember her lost babies and lost dreams.
"What do I want more than anything else in the world?  I want a baby!  I want to have children!"~Marilyn to George Barris, 1962
You can visit the Official Site of Pregnancy and Infant Loss Remembrance Day for more information.