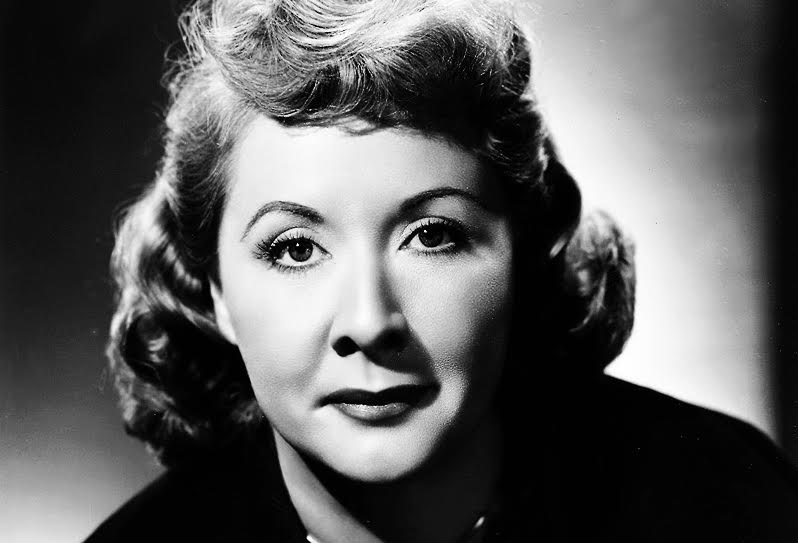 Life and Career
Euphemia Mae (Ragan) Jones and Bob Jones welcomed their second baby girl, Vivian Roberta Jones, on July 26th, 1909, in Cherryvale, Kansas. The Jones family would have a total of six children. Vivian's mother Euphemia "Famie" was heavily religious, and growing up, she always hoped that Vivian, an outgoing and independent child, would pursue a career in teaching, rather than the stage, where Vivian knew in her heart she was destined to be from a young age.
Searching for better financial opportunities, the family soon moved to the town of Independence, Kansas, where Bob and brother Ralph opened the Jones Brothers Grocery Store. There, Vivian's childhood consisted of staying out late with friends, getting out of the house as much as possible, and being adventurous. Despite heated arguments between Vivian's parents, especially regarding Bob's extra relationships with a few other women, he and Famie remained together and in 1928, the Jones family packed their bags once again and moved to Albuquerque, New Mexico for a fresh start.
However, Vivian did not go with them. By this time, she was in her late teens, and longed to be freed from the strict and limiting confines of her home. She needed an environment to express her unique talents and passions; she was not being given the encouragement she needed at home. A couple years before her family made the move to New Mexico, Vivian had made the decision to move to Tulsa, Oklahoma, to pursue her passion for singing and stage acting. She spent her Tulsa days in a small hotel room while performing at the Crystal City Amusement Park. It wasn't long before she fell for a man named Joe Danneck, a booking manager for the musical Broadway, which was making its way across the Midwest at the time. With Joe's help, Vivian eventually landed a chorus role in the show and began touring with the company. The couple's relationship quickly became serious, and they were married on October 6, 1928.
Vivian soon reunited with her family in Albuquerque, moving into a small apartment there with her new husband. However, she and Joe were leading separate lives, and didn't see each other often. By 1930, they were divorced. From there, Vivian became an overnight sensation in Albuquerque with her role in the vaudeville show Cushman's Revue. This helped secure her a spot in the new Albuquerque Little Theater, where she landed lead roles in the seasons' productions and shined among the cast, receiving great audience and critical appreciation. She was so loved by the community that the proceeds from a 1932 performance of The Trial of Mary Dugan were transferred to a special bank account for Vivian to be sent to New York.
Forever feeling that she owed Albuquerque for her opportunity, Vivian was determined to do well and become a successful stage actress. For years she worked to build her acting and singing experience, appearing in both lead and minor roles in several theatrical productions, and even made appearances on Broadway. At one point she was the understudy to Ethel Merman, and the rival of Gertrude Lawrence.  By 1933, Vivian married again, this time to musician George Koch. They had little in common, and marriage didn't stop Vivian from seeking other opportunities from other men. She soon suffered a blow to her reputation in the press when she was caught seeing stage actor Phil Ober by his wife who had hired a private investigator.
"Men and marriage didn't seem important to [Vivian], only as a means to an end. Her whole focus was on becoming successful." – Vivian's roommate Anne Farleigh
In 1941, not long after Vivian's divorce from George, she was married to Philip Ober. It was around this time that Vivian's mental condition began to take form. Vivian had previously suffered bouts of depression, with symptoms such as fatigue or other physical ailments that would manifest as a result of stress. However, by now her condition was becoming more severe. She would sleep for twelve hours a day and suffered major depressive episodes, paranoia, violent nausea, swollen tongue, and panic attacks. By this point, Vivian was in the middle of a successful stage run of Voice of the Turtle. She immersed herself in books on psychology and various analysts that were recommended to her.
By the late 1940's, shortly after the breakdown which caused her to seek help, Vivian reluctantly reprised her role in Voice of the Turtle to perform in La Jolla, California. This would change the course of her life and career forever. Three important people were in the audience that night: director Marc Daniels, writer/producer Jess Oppenheimer, and actor/bandleader Desi Arnaz. Arnaz and his wife Lucille Ball were at the beginning of creating what would become the most successful program in television history: I Love Lucy. The group was impressed with Vivian, and she was hired on the spot for the role of Ethel Mertz.
After her big break as Mrs. Mertz, Vivian filmed two more Lucy programs: The Lucy-Desi Comedy Hour and The Lucy Show. She would later make several cameo appearances in later shows. By 1959, she was divorced from Philip Ober, and by 1961, she was married to successful publisher John Dodds. While Vivian had cemented her fame with the success of the Lucy shows she filmed, she longed to return to her home in Connecticut to lead a quieter life and take care of her husband and become a proper housewife.
"My ambition was never to be a big star. I've seen very few happy stars, and I was determined that that wasn't going to happen to me."
Once her memorable stint with Lucy was over, Vivian turned her focus back to stage productions and using her experience with depression to help those going through the same struggles. However, her next battle was just beginning. In 1973, Vivian was diagnosed with breast cancer, and underwent a six hour surgery in order to eliminate the disease. Under the impression she was cancer-free, Vivian reunited with Lucille Ball for their last television show appearance together in 1977 for Lucy Calls The President. Not long after, Vivian received more devastating news: she now had bone cancer. By now, she and husband John Dodds were living in Belvedere, California, where she would spend her last days. Vivian was in incredible pain, and finally came to accept that she wouldn't have much longer to live. Her husband and siblings always by her side, she was finally ready to go. "We all sat around praying, 'Let her go. Please let her have her wish.' A lot of people might think that was weird but it was her wish and we wanted her to have her wish. When she did, it was a mixture of jubilation and great sadness." – Lou Ann, Vivian's youngest sister
Vivian succumbed to her cancer on August 17, 1979. She was seventy years old.
Personal Connections
Marilyn suffered the loss of two unborn children in 1957 and 1958. Vivian also knew the pain of a miscarriage.
Both women were distant from their mothers, who were heavily religious and did not approve of their career choices.  Marilyn's mother was schizophrenic, which left Marilyn traumatized and abandoned as a child. Vivian had almost no good memories with her mother. When Vivian's fame escalated, Mae would send her letters criticizing her for her for participating in the sinful industry that was show business. Mae, like Marilyn's mother, offered no support for her daughter's passion, and, if anything, advised against it. However, it was only   a couple years before Mae died that she finally came to appreciate the success of her daughter.
Both women suffered major bouts of depression. While they both sought professional help, it was Vivian who gained support and a better mindset through psychotherapy. Marilyn is an example of how psychoanalysts fail by overstepping their patients' boundaries and enable them rather than help them. Vivian, however, received a great deal of help through her journey. She not only developed a healthier mind, but she used this newfound knowledge and confidence to help others in need. Vivian was one of the first celebrities to speak openly about mental illness and depression at a time when these types of conditions weren't focused on or deemed as very severe. Vivian visited countless hospitals to speak one on one with patients suffering from depression, and changed a lot of lives for the better just from her heart to heart talks with them.
"The most important thing she felt she ever did in her life was bust open depression.  She healed more people in this country than anybody has any idea of." –Paige Peterson, close friend
Both women despised being stereotyped in their work. Marilyn worked relentlessly to rid the "dumb blonde" image her studio had always given her, and Vivian couldn't stand to be called "Ethel" in public. Vivian, in real life, was the polar opposite of Ethel Mertz, and hated being stereotyped with the frumpy housewife she portrayed on-screen, let alone that the public could actually picture her with the elderly William Frawley.
Vivian Vance and Marilyn Monroe may have led very different careers, but they share quite a bit in common personally. Vivian may always be remembered for her role as the loyal Ethel Mertz and Marilyn as the blonde bombshell, but both women should and will continue to be celebrated for the unforgettable mark they made as actresses in television and film. They will always be treasured for their talent, compassion, and timeless brilliance.
-Ky Monroe for Immortal Marilyn