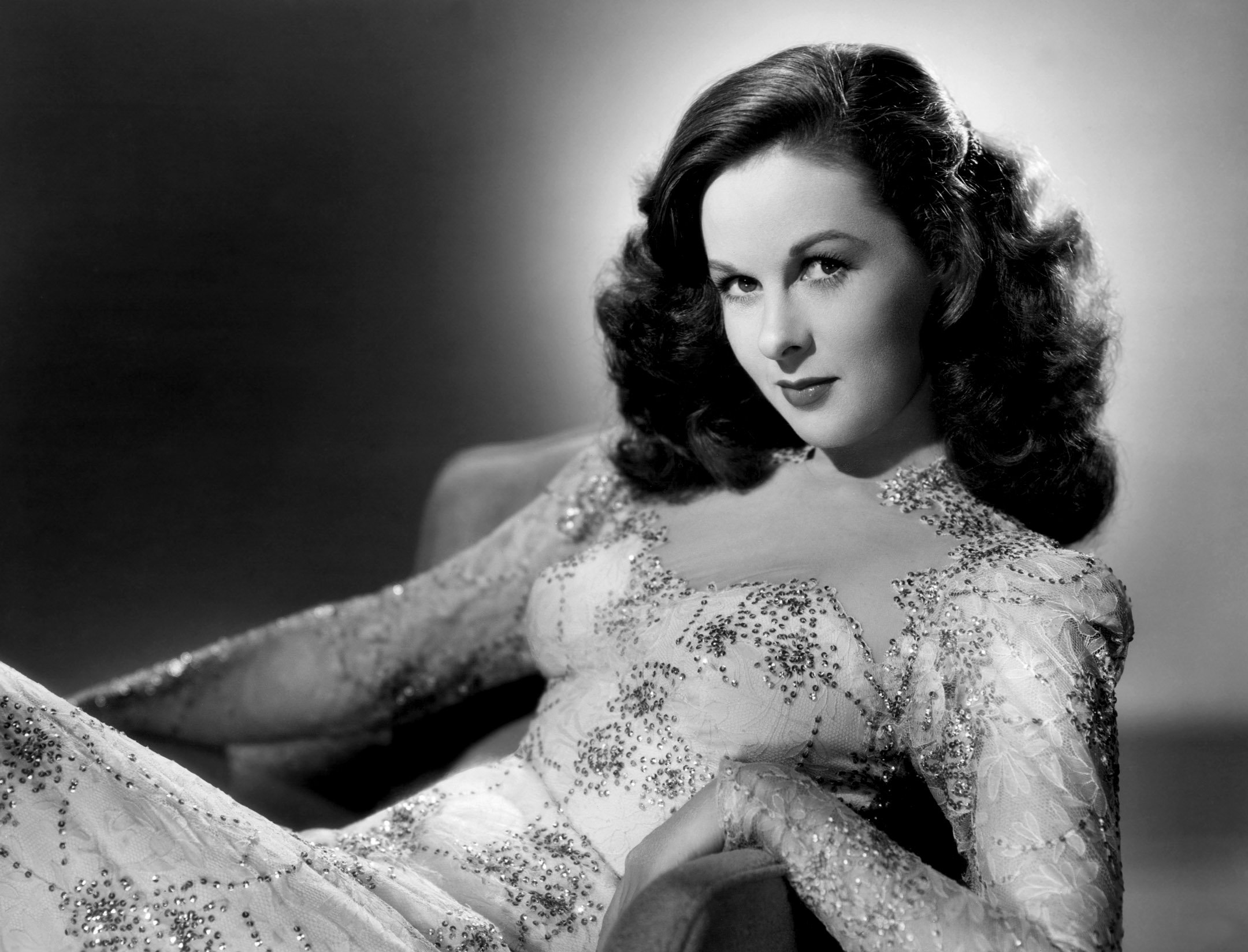 Life and Career
Edythe Marrenner was born on June 30, 1917 in Brooklyn, NY.  Her childhood was spent in a working class family which some refer to as poverty-stricken, although others suggest the family was comfortable. Susan herself said they were poor:
"I learned at a very early age that life is a battle. My family was poor, my neighborhood was poor. The only way that I could get away from the awfulness of life, at that time, was at the movies. There I decided that my big aim was to make money. And it was there that I became a very determined woman."
Either way, she was not born into privilege, and difficulty did mar her childhood, as a car accident at 7 years old left her in a body cast for several months and gave her a lifelong limp.  She attended public schools and graduated in 1935; the daughter of an Irish actress, she had already begun to show an aptitude for the stage in her teen years.  It was, as with so many young women, the modeling world that came calling first.  After gaining some attention as a model on the New York scene, she joined the many beauties seeking fame in Hollywood.
Susan came west in 1937 to screen test for what may well have been the most sought-after acting role in history, that of Scarlett O'Hara in Gone With the Wind.  She didn't get it of course, but did get a new name, Susan Hayward, and earned some bit parts before finally being cast in Beau Geste with Gary Cooper in 1939.  The young beauty continued to get roles, but it wasn't until the mid-1940s when her career took off.  Meanwhile, in 1944, she began a tumultuous ten-year marriage with actor Jess Barker, and in February of 1945 gave birth to premature twin sons.
In 1947, as young Norma Jeane was at the beginning of her career, Susan Hayward received her first of five Oscar nominations for Smash Up, the Story of a Woman.  As her marriage struggled, Hayward's career did not.  Throughout the 1950s she continued to earn acclaim for roles in films such as With a Song In My Heart (1952) and The President's Lady (1953).  In 1954 her marriage to Jess Barker ended, and Susan reportedly attempted suicide.
Her recovery brought her back to a career still on an upward trajectory.  She continued to receive acclaim and Academy Award nominations for her screen work, finally winning the long-awaited statue in 1959 for her role in the 1958 film I Want To Live!
In 1957, Haywrd remarried, this time to Georgia rancher Floyd Eaton Chalkey.  Although she lived a happy life with him in Georgia, she continued to make films.  It was his death in 1966 that spelled the beginning of the end of her career.  Her deep mourning took her away from stardom and to a quiet life in Florida, although she later returned to California.  She starred with Sharon Tate in Valley of the Dolls, her last major appearance on film.  Her final role was in the TV movie Say Goodbye, Maggie Cole.  The title was someone prophetic.  Susan said goodbye to acting and was diagnosed with brain cancer the following year.  In 1975, she passed away, and was returned to the place of her happy years of marriage in Georgia for burial.
Marilyn Connections
Like Marilyn, Susan started out as a model, and worked her way through bit parts before getting starring roles.  The two shared many co-stars as well as directors.  Susan appeared with Joe E. Brown in $1000 a Touchdown – he later appeared in Marilyn's hit Some Like it Hot.  She appeared in I'd Climb The Highest Mountain and With a Song In My Heart with Marilyn's River of No Return co-star Rory Calhoun, with her other RONR co-star Robert Mitchum in The Lusty Men, and in I Can Get It For You Wholesale with All About Eve's George Sanders.  With a Song in My Heart also starred two other Marilyn co-stars, David Wayne (As Young as You Feel) and Thelma Ritter (All About Eve, As Young As You Feel, The Misfits).
In White Witch Doctor she again starred with Robert Mitchum, and was directed by Marilyn's O. Henry's Full House and Niagara director, Henry Hathaway.  Susan starred with Marilyn's Don't Bother To Knock co-stars Ann Bancroft in Demetrius and the Gladiators, and Richard Widmark in Garden of Evil.  In Soldier of Fortune Susan starred opposite Marilyn's The Misfits co-star Clark Gable.  In 1961 she appeared in Ada with Dean Martin, Marilyn's co-star in the ill-fated Something's Got to Give and with All About Eve star Bette Davis in Where Love Has Gone.
When Marilyn selected her wardrobe for Bus Stop she chose a green blouse that was previously worn by Susan Hayward in With a Song In My Heart.  Susan's film The Snows of Kilamanjaro also starred Hildegard Knef, who sported two dresses also seen on Marilyn in publicity photos.
Both women looked to the movies as a way to make their own way in the world, although Susan seemed more interested in financial stability and Marilyn more in being adored.  Both faced depression and suicide attempts as well as failed marriages, although Susan did eventually find happiness in marriage, although it ended again in sadness.  A look at Susan's life leads one to wonder, had Marilyn been given some of the same roles, how her career might have been different.