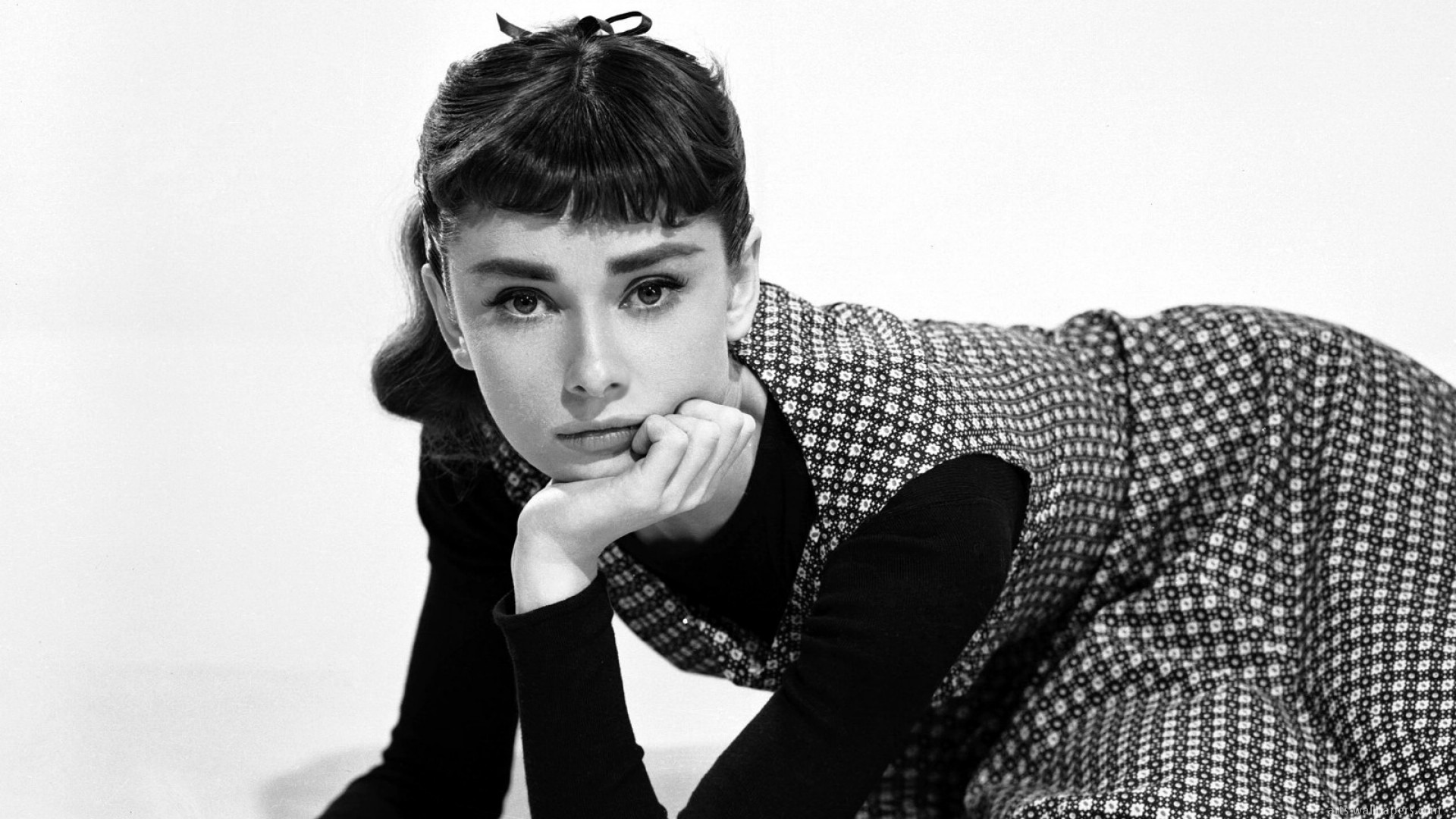 Life and Career
Audrey Kathleen Ruston was born in Belgium on May 4, 1929 to Joseph Hepburn-Ruston and his wife, Baroness Ella van Heemstra.  Ella was twice divorced and had two boys from a previous marriage. The couple constantly fought and Joseph's drinking became a major contributing factor to the end of their marriage. As a result, Joseph walked out on the family when Audrey was just six years old, an event which left her traumatized.
When World War II broke out in 1939, Audrey and her mom were living in Arnhem in the Netherlands, which Ella believed to be safer from Nazi occupation; however, Hitler's army soon invaded, taking over the town in 1940 and leaving Audrey to spend her childhood and part of her teen years in poverty and suffering from malnutrition and depression.
"People have fears now which are mostly distant and unknown: fears of death or cancer or getting killed in a car smash. I knew the cold clutch of human terror all through my early teens: I saw it, felt it, heard it and it never goes away. You see it wasn't just a nightmare: I was there and it all happened."
There was one hobby that became Audrey's escape.  Not long before the Nazis came, Audrey had taken up ballet. She was a natural and ballet soon became her passion. Her mother even ran a dancing academy at one point in which Audrey taught young students to help raise more money for food.
Although the Nazis had gone by 1945 with the German surrender, Audrey was still without much food and money, and at the time, the Red Cross was providing emergency rations, an action which started a fire in Audrey's heart for wanting to help others as the Red Cross had helped her family.
From there, Audrey continued her dance classes and was soon approached by Dutch film director Charles van der Linden, who was scouting her class one morning in search of a young girl for a small part in his film Dutch in Seven Lessons. Audrey was chosen immediately and was a natural in front of the camera, even with no prior acting training. She soon began auditioning for chorus-girl roles in West End musicals to make more money so that she could continue attending her ballet classes.
By the 1950's she was signed to Ealing Studios, receiving minor roles and cameos in films. Her first serious relationship was to wealthy Jimmy Hanson. Although they announced their engagement in 1952, it was soon broken off because of conflicting schedules.
Audrey's big break came one fateful day in Monte Carlo, where she was on location for a comedy. Famed French writer Colette was quickly running out of time searching for the perfect girl to star in the upcoming stage adaptation of her story Gigi. Colette was fascinated by Audrey and her vision of Gigi had come to life; Audrey was soon cast as the lead and was on her way to Broadway.
Gigi was a sold-out hit and Audrey became an overnight success. Her Broadway publicity got her noticed by Hollywood director William Wyler, who had just acquired the option to the comedy Roman Holiday. Gregory Peck was already cast as the male lead, and Wyler was searching for a European actress for his princess for the picture. This film became her next major success. When it opened in 1953, it received rave reviews. This led to Audrey's first Oscar win, and the first of five academy award nominations.
Following the success of her first Hollywood film, Audrey's future in movies was secured, next appearing as the female lead in the 1954 hit Sabrina. Soon after, at a cocktail party hosted by Gregory Peck, Audrey met her future husband, actor/writer/director Mel Ferrer. The two quickly fell in love and married in September of 1954 at Lake Lucerne.
Audrey continued her work in motion pictures, landing memorable roles such as Natasha Rostova in War and Peace (1956), Jo Stockton in Funny Face (1957), and Sister Luke in The Nun's Story (1959). In January of 1960, she welcomed her first and only child with Mel, son Sean Ferrer. Her next major project came in 1961, when she starred in Breakfast At Tiffany's with her timeless performance as New York party girl Holly Golightly, further cementing her iconic status as an actress. Sadly, Audrey's marriage with Mel was beginning to crumble. The couple finally divorced in 1968.
Once her marriage with Mel ended, so did her film career, for the most part. After the completion of Wait Until Dark (1967), she retired to Switzerland to devote more time to being a mother to Sean, and made frequent trips to Rome to visit with friends. She soon met her second husband, Italian psychiatrist Andrea Dotti, and the two were married in January of 1969. Her second and last child, son Luca Dotti, was born the following year.
With Dotti's increasing reputation as a womanizer, this marriage also did not last. The couple would divorce in 1982. Audrey would appear in only four more minor films, returning to Hollywood for Robin and Marian in 1976. Four years later, at a dinner party held in New York, Audrey met her final and greatest love: Dutch television actor Robert Wolders. Although they never married, they would be devoted to each other until her death in 1993.
Although by this time Audrey had become one of the most appreciated stars in the world, the most rewarding experience in her life came when she was given the title of Goodwill Ambassador of UNICEF in 1987. This allowed her to travel to many third-world countries and help hundreds of starving children in horrible living conditions. By working with UNICEF, she felt she had finally reached her life's mission that had come full circle: to help children in need just as the Red Cross had helped her over 40 years ago.
In September of 1992, upon her return to Switzerland from a UNICEF mission in Somalia, she began suffering from severe pain in her lower stomach. She had unknowingly been carrying a rare form of abdominal cancer which had been slowly growing over the course of several years. By December that same year, after undergoing surgery and chemotherapy, the cancer had metastasized and had become terminal. She passed away peacefully at her home in Switzerland in January of 1993. In her final farewell letter to her sons, she wrote,
"If you ever need a helping hand, it's at the end of your arm. As you get older, remember you have another hand: the first is to help yourself, the second is to help others."
In 1993, her son Sean accepted her posthumously awarded Jean Hersholt Humanitarian Award.
Marilyn Connections
Anthony Beauchamp – Photographed both Marilyn and Audrey
Anita Loos – Author of Gentlemen Prefer Blondes. Script writer for Gigi on Broadway.
Richard Avedon – Photographer and friend of both Marilyn and Audrey at around the same time.
Billy Wilder– Director of Sabrina. Director of Seven Year Itch (1955) and Some Like It Hot (1959)
Cecil Beaton – friend of Audrey. Photographed her beginning in the late 1940's. Worked with her on My Fair Lady. Photographed Marilyn in 1956.
Breakfast At Tiffany's – Truman Capote initially wanted Marilyn for the role of Holly Golightly in Breakfast At Tiffany's. She considered the role, but she was advised by various people in her professional circle not to accept it.
Personal Connections
In 1960, Marilyn, married to Arthur Miller at the time, engaged in an affair with Let's Make Love co-star Yves Montand, who was also married to another woman. During the filming of Sabrina, Audrey, although herself not married at the time, had an affair with married co-star William Holden.
Like Marilyn, who suffered the loss of a child due to a miscarriage in 1956, Audrey had two miscarriages before giving birth to her two healthy sons Sean and Luca.
Also like Marilyn, Audrey is one of the most popular women who have fallen victim to endless misquotes. Nearly everything you encounter on a shirt, Instagram post, purse, or poster is not said by her.
Both Marilyn and Audrey are two incredibly talented women of the silver screen who will stand the test of time. Marilyn will forever live on as America's beloved bombshell with a heart of gold and a creative mind, and Audrey as both a fashion and movie icon, a symbol of classic elegance, and someone whose tireless efforts as a humanitarian sparked a legacy that will forever be appreciated.
-Ky Monroe for Immortal Marilyn