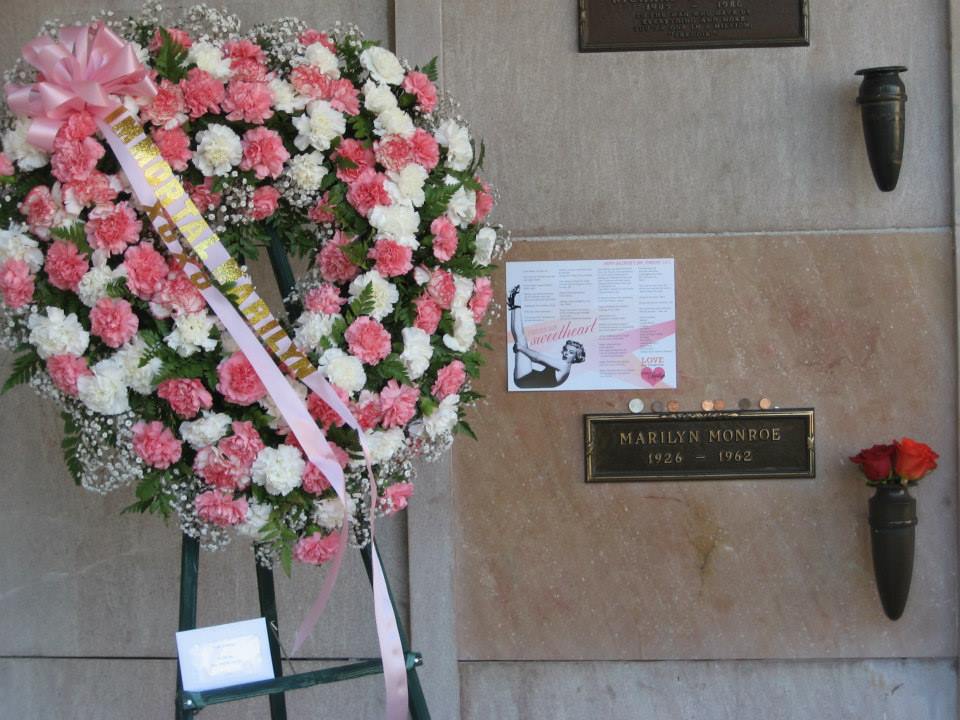 As we know, Valentine's Day is not so far away, and Immortal Marilyn will be purchasing flowers for Marilyn, as always.
If you would like to be a part of this you can contribute via PayPal, Immortal Marilyn's ID there is:
immortalmarilyn@gmail.com
If you would like to contribute via snail (USPS) mail, please email me for the address.
After purchasing Marilyn's flowers, the remaining balance will sent to Animal Haven in NYC (a No-Kill Shelter) in Marilyn's honor. Animal Haven was chosen by the membership of Immortal Marilyn years ago because of her love for animals and NYC. http://www.animalhavenshelter.org/
This will be our first donation of 2016 to Animal Haven.
In 2015 Immortal Marilyn raised $1,240 to donate to Animal Haven, thank you all so much who helped make this possible.
Your name and a sentiment (if you wish to include one) will be included on the Valentine's card. Please keep sentiments short, with a sentence or two please. You can easily include the sentiment in the PayPal Message Box when making the contribution.
Deadline for a sentiment to be included is February 10th. Donations can be sent until Valentine's Day, and that is when our donation to Animal Haven will be made.
Thanks so much again everyone for your continued support of IM's Flower/Animal Haven fundraisers. You know Marilyn appreciates it too.
I'm including a few photos of flowers and cards we have given Marilyn in years past. Beautiful, just like our girl!
Update 1/20:
I have just been going through some lovely 8X10 photographs I have of Marilyn. I will be posting an assortment of them in the next few days. We'll conduct a drawing including all who contribute on Valentine's Day, and the person whose name is drawn can choose one of the photos as a prize!
Happy Valentine's Day everyone! heart emoticon
x0x0x
Mary, The IM Admins and Contributors