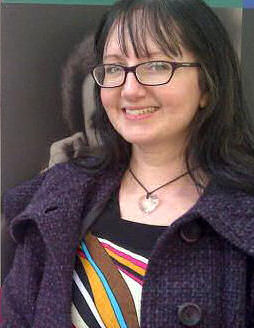 What can we expect from your new book that was not in the first Private and Undisclosed?
Oh there is just so much that will be in this one that wasn't in the first! The problem with the first book was that they asked for 80,000 words and I stupidly thought that if I handed in more words than that, they'd still print it as written! Wrong!! I gave them 110,000 words and they took out about 30-40,000 words, including some really important stories and memories. That was entirely my fault as I didn't understand that they just needed those 80,000 words and no more than that. Thankfully this time they asked for 140,000 words and that's exactly what they got – right down to the very last word!
As well as putting in the lost words, I also reinterviewed Bill Pursel, Marilyn's first boyfriend after Jim Dougherty, and all of his memories are included. I have interviewed childhood friends, family members, people who knew Stanley Gifford, people who worked with her, and much, much more. I have gone out of my way to discover as much about her childhood as possible, pouring over rare documents and newspaper reports related to the orphanage; spending hours looking through census reports, documents  related to her grandparents, her mother, her foster parents, etc. etc. I found out some great stuff including lots of background  information for people like Minnie Willette who we have heard of in relation to Marilyn's trip to Las Vegas to obtain her divorce from  Dougherty, but so far we have known nothing about her at all. I researched her life and that of other people in Norma Jeane's world at the time. Knowing about the lives of those around her, makes understanding her childhood all the more interesting.
I am hopeful that this book will be met with the same enthusiasm as the last one, if not more. The reviews last time were very, very good and I am extremely happy about that. The only thing that has made me roll my eyes, is that I have had a few reviews which criticise the spelling and grammar of the book. That is because it is written in English, not American, but thankfully most people understand that and those who don't – well there's really not much I can do about it to be honest.
When and how did you become a Marilyn fan?
I was fifteen years old and on holiday with my parents and brother. I saw a photo of Marilyn in the gold lame dress and while I had obviously seen many photos of her before, for some reason this one really intrigued me. I told my dad I was going to read a book about Marilyn just as holiday reading really, and so the next day we went to the book shop where I bought the Fred Laurence Guiles book. I'm so thankful that it was his book I picked up first! From then on I was completely hooked and spent my entire holiday money on Marilyn posters and pictures. I remember my mum saying she hoped I wasn't wasting my money! – Little did she know where my fledgling fascination would lead to!
What inspired you to write your first book on Marilyn?
The first books I wrote were 'The Marilyn Monroe Address Book' and 'Marilyn's Addresses', which were inspired after I had been unable to find very few Marilyn locations in LA because of lack of information. I wanted to compile all the addresses I could find as a resource for other fans. That led me to think about doing a revised edition several years later, but then someone said to me that they'd be really interested in me writing a full biography instead. The idea was terrifying to me but because I was just sick of reading lies and exaggerated stories about her, I decided to give it a go, and went about researching as much as I could. I was pregnant at the time, and by the time the book was published my daughter was nearly four, so you can imagine how hard it was for me to work on the book! But I was so dedicated to it that I worked every spare moment I could, finding new people to interview, going through old documents and thousands of newspaper reports and articles. I based the book on the many new interviews I had done, and only used other books as springboards – looking at particular pieces of information then delving into my own research, interviewing people related to the events and building up an original version of events based on what I had found. As a result, the book was written for the most part by just using primary sources such as interviews and original documents. I'm very proud of that, as I worked extremely hard to create a worthwhile biography which would have new information and worthwhile sources.
How many books have you written, and what are the subjects?
I have had three books published on Marilyn, with the next one out next year. I have also researched Thelma Todd, Carole Lombard and Clark Gable – all of which I would like to write full books on one of these days. I also write a successful newspaper column and have published many magazine articles on a huge variety of topics – from souvenir thimbles to yoga and everything in between!
What are your new projects coming up?
At the moment I am working on a novel which I'm hoping will be published at some point in the future. I'm also researching a screenplay which will interest Marilyn fans I'm sure, but can't say anything further about that just yet. There are also several secret projects that I am hoping will come to fruition, and the ongoing Clark Gable documentary. I have so many plans for the future and it will take me a few years to get them done, but I will get there!
If you could ask Marilyn one question, what would that be?
Did you like my book?!
How do you think Marilyn would perceive her legendary status today?
I think she'd be thrilled to pieces. I asked Jim Dougherty that very same question and he said the same thing. She'd wanted to be loved for so long and wow did she achieve that goal! Her legend will go on forever and I for one will continue to defend her and educate people about her for the rest of my life.
Finally I would like to thank you Mary for allowing me to write about Marilyn and my book on your website. I'd also like to thank the members of Immortal Marilyn, as they helped me so much in the research for my last book. I am forever grateful to them.
For more information on my projects (including my recent appearance on 'The One Show') please go to www.michelle-morgan.blogspot.com

Interview conducted by Mary Sims