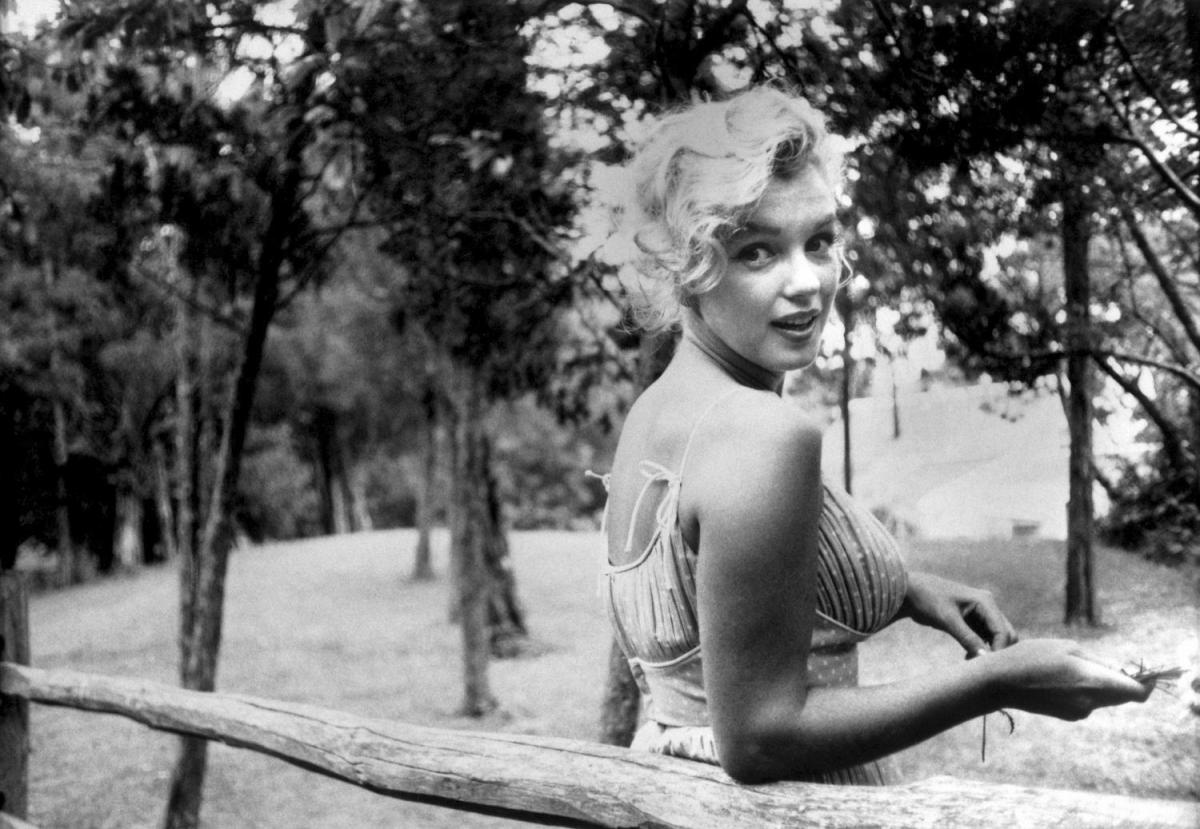 On August 5th, 2017, IM's Leslie Kasperowicz gave this speech at the 55th Memorial Service for Marilyn Monroe. 
I last stood at this podium fifteen years ago. A few years before that, I sat here, in this chapel, and I heard the words of Lee Strasberg's eulogy for Marilyn Monroe for the first time. I don't doubt that those words were as powerful for all of you the first time you heard them as they were for me – and if today is your first time in this chapel, I know you, too, will feel the power of that eulogy shortly.
What stood out to me from Lee's words about Marilyn was his recognition that the real person behind the glamour girl image was very different. Marilyn Monroe was a movie star, an icon, a legend in her own time. But Lee did not know that Marilyn Monroe – he knew a woman, a human being, warm, funny, fragile, sweet. In recent years, those words have haunted me more powerfully than ever before.
When last I stood here, the internet was still young; the Marilyn community only a part of the online world for a few short years.
Much has changed since then, and when I look at the Marilyn Monroe known by the internet world today, I can only repeat Lee Strasberg's words: I do not know this Marilyn Monroe.
Once upon a time, a false story about Marilyn could only be spread as fast as paper publications could disseminate; and tabloid stories were easily recognizable as fake news. Today, a fake news story about Marilyn spreads in seconds across the globe, and just as quickly becomes "fact" as the tabloid source is obfuscated in the anonymity of the internet share, reblog, ReTweet. The reputation of the source hardly matters anymore. Her true story is lost in the clickbait sensationalism, and I do not know this Marilyn Monroe.
When last I stood here, Photoshopped photos of Marilyn were rare and easy to spot. Today, a new fan's first image of Marilyn is as likely to be a fake photo as a real one; the fakes so widespread that even Google images has a photoshop in the number one spot for results. Marilyn's head is seen on the bodies of others, she is shown with people and in situations that never happened in her lifetime; she is seen brandishing guns, throwing gang signs, covered in tattoos. And I do not know this Marilyn Monroe.
Fake quotes spread around the world so fast and so thoroughly that when searched, she is the only source to be found. Inane, vague, and utterly ridiculous statements are attributed to her, she is turned into a talking head for what a new generation thinks of as inspirational words she would never, in reality, have spoken. And I do not know this Marilyn Monroe.
In spite of having more communication than ever before, the people who love and respect the real, warm, loving, flawed, vulnerable human being behind the blonde hair, red lips, and beauty mark have never found their voices more lost in the storm. They are here in this room, they are all of you, and you, like me, do not know the Marilyn Monroe of internet infamy.
As we gather here today to remember a woman who lit up not only the silver screen but also the hearts and minds of those who have discovered who she really was, we are the love she sought. We are the remaining faithful, the torchbearers for a woman who wanted only to be seen for who she really was, and not only for the image that brought her fame.
We are the ones who will quote her right, protect her image, uphold the truth about her life, and not allow her to be forgotten. We, who know in our hearts our Marilyn Monroe, the Marilyn Monroe who captured us and brought us here today.
Our Marilyn Monroe is more than an icon, more than a brand, more than a name, more than a character. Our Marilyn Monroe wanted only to find love, to be respected for her work, to be treated with dignity, to be an honest and realized human being – to be treated as such, and to work at being an actress. She was not a joke, no matter how hard some tried to make her one. And she was worth more as a human being to those who love her than her glamorous image ever earned after her death.
Thank you all for joining me in honouring Marilyn today in the manner she deserves, and remembering her for the person she really was. May the entire world someday come to discover our Marilyn Monroe, the Marilyn Monroe we know.   May she know we are here, and know she is loved.
Listen to Lee Strasberg's eulogy for Marilyn Monroe on YouTube.