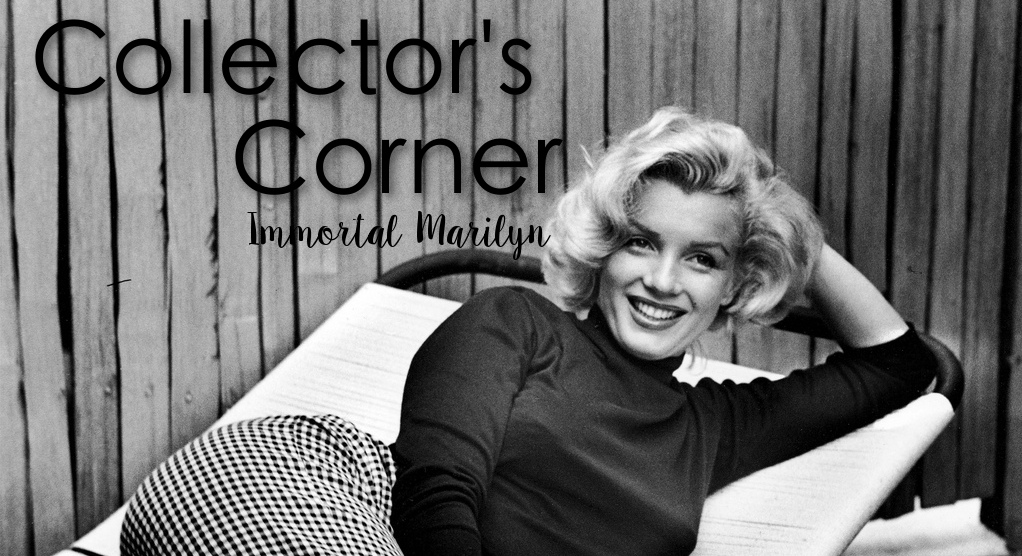 Meet November's featured collector, IM member Lily Delbrooke!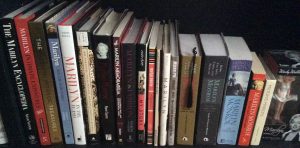 How long have you been collecting?
I have been collecting Marilyn items since 2012. It all began with a single shirt that I found in my closet. I found out who she was, and began looking up her photos and researching about her; I was amazed by her beauty! I soon began to see how she was literally everywhere; shirts, cups, posters, magazines, clocks, you name it, they have it! I decided that I wanted to collect Marilyn Monroe things since I had been trying to find something I love and to make it a hobby that I would enjoy very much.
What is in your collection? Do you focus on one particular area or collect all kinds of items?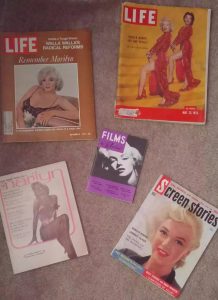 I have a variety of items in my collection. I would say that I mainly focus on books and shirts. I am working on filling up my small book shelf and I have almost purchased every book that I want. I am very picky when it comes to books, I don't want to have any books that tell lies about her or simply bash her. I like to know that the books that I own are reliable and informative. My other shelves have all kinds of unique items such as cards, flip flops, magnets, calendars, and much more that I enjoy collecting.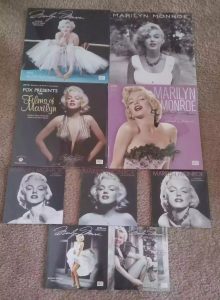 What is your most prized item?
My most prized items would be my vintage Marilyn magazines, it's incredible to see how the magazines were in those times and what they had in them.
What item would you most like to add to your collection?
I want to have her autograph in my collection, whether it's on a check or a photograph.
Is there any advice you'd offer to a new collector?
My advice would be to always be smart about what Marilyn items you choose to buy. Don't buy something simply because it has her face on it, (unless you truly love it of course!) and make sure it has good quality! I have seen a trash can with a small Marilyn sticker slapped onto it for quite a bit of money, and it was really plain and simple!
What do your friends and family think of your collection?
My family and friends are fascinated by my collection and since they know about my Marilyn obsession every time they see something with her they think about me right away, which I love!