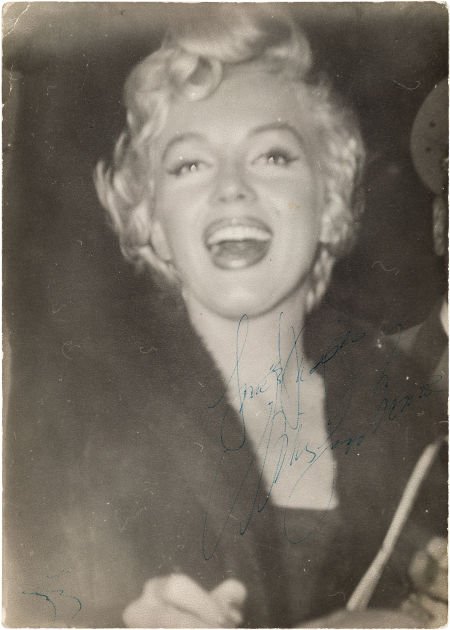 When Marilyn Monroe made the move to New York City in 1955, she was welcomed by a dedicated group of teenage fans dubbed The Monroe Six. They would follow her around the city hoping to catch a glimpse of her, and eventually endeared themselves to her. She permitted them nearly unfettered access to snap photos of her when she was out and about in the city, and the members would make copies of each photo for the others in the group.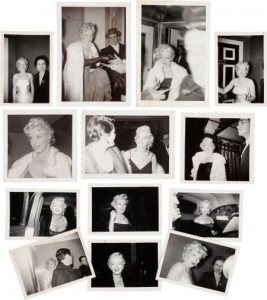 On February 20, 2016, Heritage Auctions offered a unique glimpse into Marilyn through the eyes of one of her fans when they auctioned off photos from the collection of Jimmy Collins, one of the members of The Monroe Six. A massive collection of 183 snapshots, divided into sixteen lots, was auctioned off to collectors and fetched the high prices that Marilyn memorabilia always draws. Prices realized ranged from $800 for a group of eight snapshots of Marilyn at the Gladstone Hotel up to $5,500 for a lot of 22 snapshots of Marilyn at various public events, including the premieres of The Rose Tattoo, The Pajama Game and Gigi.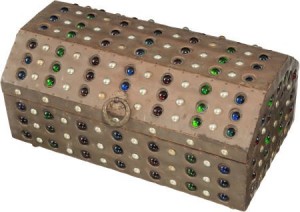 Also included in the auction were seven individual snapshots that had been autographed by Marilyn. These special pieces garnered between $1,450 and $5,000 each.
Other highlights included several items that were owned by Marilyn herself. A terracotta planter and wooden candlestick each sold for $2,000; a small wooden chest inlaid with colored marbles sold for $2,200; and a unique star shaped light fixture that hung in her last home reached $7,500. A wood engraving by Edward Gordon-Craig that was owned by Marilyn remained unsold.