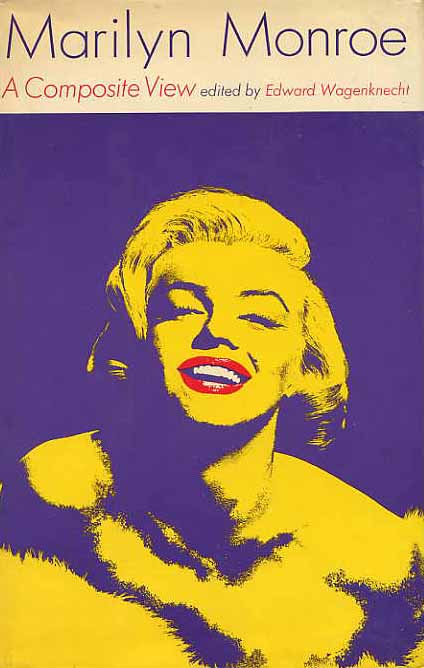 Marilyn Monroe A Composite View
Edited by Edward Wagenknecht
Hardcover
Publisher: Philadelphia Chilton Book Co (1969)
Language: English
ASIN: B000EN81QS
This book was published seven years after Marilyn's death and brings together a collection of works taken from magazines and biographies written by people who knew her that had been published in her lifetime and as tributes in the months and years after her death.
The book is divided into three parts; 'Marilyn Speaking', which includes her last interviews with Alan Levy for Redbook magazine and Richard Merryman for Life magazine. 'Memories', which include reminices from Dame Edith Sitwell; Norman Rosten; the editor of Photoplay, Adele Whitely Fletcher, who knew Marilyn early in her career; her famed photographers Richard Avedon, Philippe Halsman, Bert Stern, Elliot Erwitt, Douglas Kirkland and John Bryson; the father of her third husband, Isadore Miller, who took the place of the father she never knew. The last part is called 'Reflections' and among those reflecting are Cecil Beaton; literary critic, Diana Trilling; co-founder of the New York City Ballet, Lincoln Kirstein; and Edward Wagenknecht himself.

This book is a great source for those vintage articles and biography sections that are no longer in print and although long out of print itself, can be found for quite modest prices on Abe Books and Amazon.
By Fraser Penney