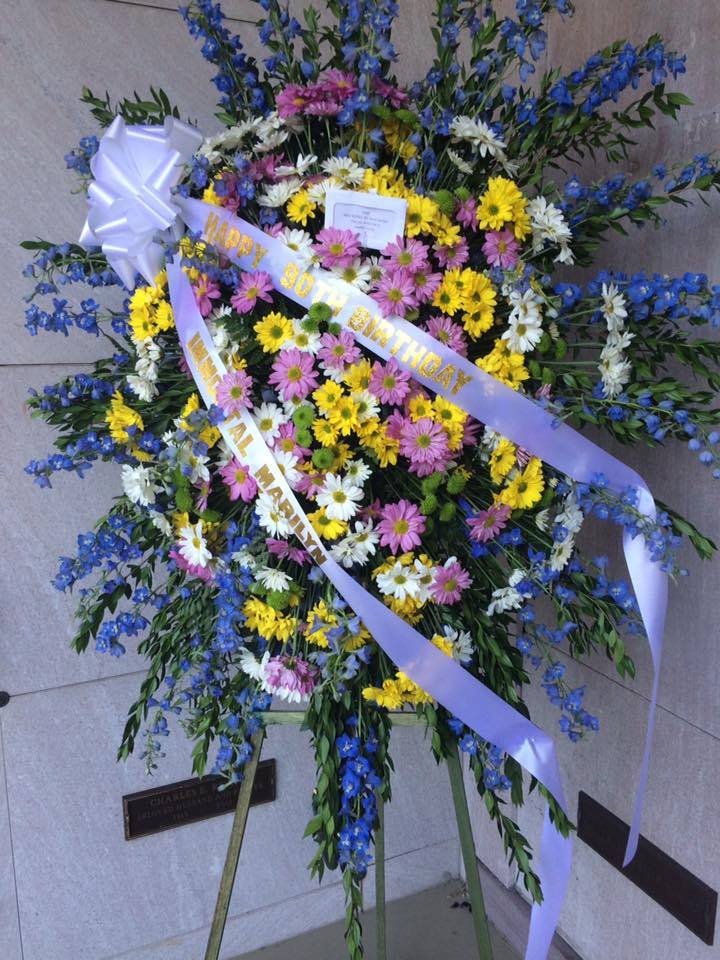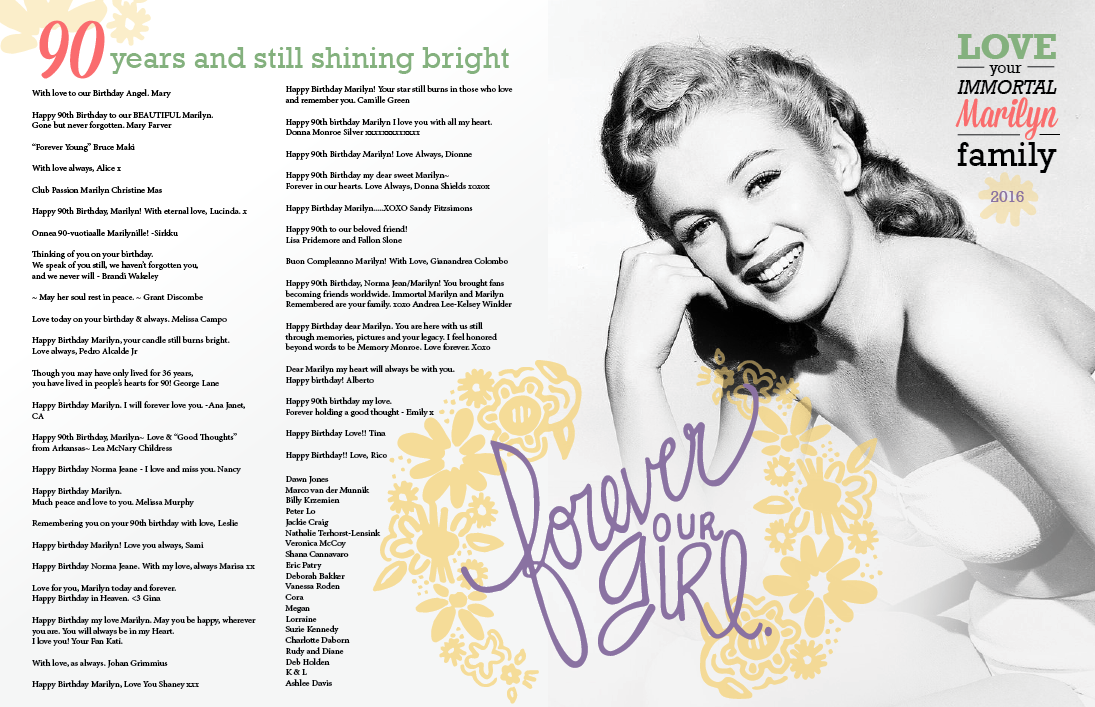 Last year we did the white daisy with delphinium and everyone really liked them. So this year I thought staying with the same idea, with daisies in color and delphinium again (said to be Marilyn's favorite flower) would be wonderful. I hope you all agree!
Thank you to each and every one of you who contributed to making Marilyn's 90th birthday flowers and a $550 gift to Animal Haven possible.

Rudy and Diane Tisdale
Alberto Fernandez
Mary Sims
Mary Farver
Bruce Maki
Ashlee Davies
Alice Frangos
Club Passion Marilyn, Christine Mas
Lucinda Burton
Lorraine Nicol
Suzie Kennedy
Kristie & Lora Scott
Sirkku Aaltonen
Charlotte Daborn
Brandi Wakeley
Grant Discombe
Melissa Campo
Pedro Alcalde Jr
George Lane
Ana Janet
Cora Morano
Lea McNary Childress
Megan Monroe
Nancy Jones Cook
Melissa Murphy
Leslie Kasperowicz
Sami Bobowski
Vanessa Roden
Marisa Vanderpest
Gina Gugliuzza Scott
Kati Iluk
Johan Grimmius
Camille Green
Deborah Bakker
Shaney Evans
Eric Patry
Rico Vorpagel
Donna Monroe Silver
Dionne Abraham
Donna Shields
Shana Cannavaro
Sandy Fitzsimons
Jackie Craig
Nathalie Terhorst-Lensink
Veronica McCoy
Tina Garland
Billy Krzemien
Peter Lo
Lisa Pridemore and Fallon Slone
Gianandrea Colombo
Emily Louise Finch
Andrea Lee-Kelsey Winkler
Dawn Jones
Marco van der Munnik
Debra Holden
Claudia Memory Monroe
Marcelline Block
Deb Hoyle
Thank you too to Ashlee Davis for creating the beautiful birthday card for us.