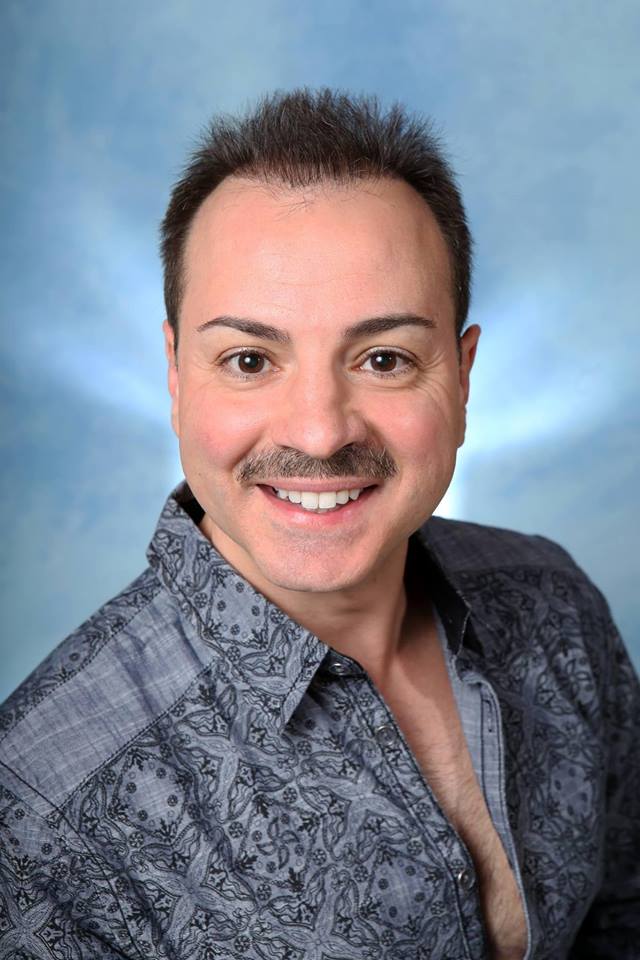 Gary Vitacco-Robles, author of Cursoim Perficio: Marilyn Monroe's Brentwood Hacienda, took the time to answer a few questions for me about his new book – or rather, books – a two-volume, in-depth exploration of Marilyn's life. Icon: The Life, Times, & Films of Marilyn Monroe is the culmination of a decade of research on Gary's part, and an exhaustive effort that seems likely to stand out among the many books written about Marilyn.  Gary's love for Marilyn and his dedication to writing her story factually make this new book a must-have for Marilyn fans.  We're looking forward to the imminent release of Volume 1, but in the meantime, here's Gary on his new book, his inspirations, and Marilyn's legacy.
Marilyn's last home was the inspiration for your first book, and provided a focus for the story of her last months.  Can you tell me about the inspiration for the new book?
After reading exploitative biographies of Marilyn over the years, I had the dream to tell her story based upon fact and with empathy. Many biographies read as though  Marilyn was destined for tragedy and on a journey toward death; I see her as a resilient survivor whose life was suddenly ended.
Marilyn's life was remarkable, and her story inspirational. Her tragic ending does not diminish this. Historical context was also important to me as well as serious exploration of her career and work, often lost in stories of her personal challenges. I was striving for accuracy and had access to Marilyn's personal letters, diaries, journals, notes on dreams, and receipts. With many of her authenticated personal files being auctioned, the information was readily available and seemingly spoke the truth. Marilyn's voice is clear through her own writing.
Also, her story is incomplete without mention of those whose lives she touched. The biography becomes an exploration of mid-twentieth century America, as she networked with so many illustrious notables in many fields and had meaningful relationships with a wide variety of people, from the family to whom she gave her Chihuahua, Josephine, to Xenia Julia Chekhov, the widow of Michael Chekhov, an early acting coach.
50 years after her death, what is it that you personally feel is the reason for Marilyn's continued popularity?
Marilyn was and remains an American Treasure. She survived a childhood marked by trauma to become a psychological, cultural, and spiritual phenomenon of the Twentieth Century. She is one of us, the masses, only her start was far worse than many of ours; yet she made it, and never lost sight of from where she originated, and related to those who struggled, the working man. Marilyn worked hard and was honest about her limitations, she studied acting at the height of her fame and had a deliciously appealing self-deprecating humor. She revealed her soul and humanity. We can all relate to that. Part of Marilyn's enduring appeal may be the empathy her pain and life experiences evoke in each of us. She inspires us to project our own subjective interpretations onto her extraordinary life.
She commonly emerges as a virtually parent less waif who grows up to become the nation's sweetheart—a Cinderella who transforms and goes to the ball. "I knew I belonged to the public and to the world" Marilyn wrote, aware of the emotional chord she struck in her audience, "not because I was talented or even beautiful, but because I had never belonged to anything or anyone else." I can share more, but my complete response is in the introduction and final chapter. I allow her fans to speak directly about their affinity for her. You'll see the names of those in the online MM community who were kind enough to answer the same question for me.
If you could own any one item from Marilyn's last home, what would it be and why?

Robert Verde asked me that same question during a television interview in 1999 while my partner and I waited fifth in line at Christie's Auction house in New York! I'll repeat what I told him. I have always considered Marilyn's Manhattan apartment her last home, so I would select her white baby grand piano.
It was her only link to happy childhood memories before her mother's psychotic break and her own childhood sexual abuse. It represented happy months living with Gladys during her mental stability. Marilyn reclaimed the instrument when she lived in the Doheney Drive apartment in Los Angeles and brought it back east when she married Miller. In fact, she had the living room windows removed so that it could be hoisted from the street into the thirteenth floor apartment. It remained in storage until the 1999 auction when Mariah Carey acquired it. If we focus on the Brentwood hacienda, I might focus on a Pucci garment which hung in her closet since clothing is very personal.

Other than your own of course, do you have a favorite Marilyn book?  Which one and why?
My own books are never my personal favorites because they offer me no surprises or differing perspectives. I tend to think of Marilyn working toward three goals, developing herself & seeking love, desiring to become a serious actress, and wanting a family. So, I am naturally drawn to books that explore these themes. In fact, these themes inspired my book. It is challenging for me to narrow to one definitive biography. To really feel the essence of Marilyn, I need to refer to several. I am hoping my two volume biography paints a comprehensive picture and can serve as a definitive exploration to others.  
I thought Norman Rosten & Sam Shaw's Marilyn Among Friends captures Marilyn the woman, Carl Rollyson's Marilyn Monroe: A Life of the Actress captures her career aspirations, and Fred Lawrence Guiles' Norma Jean: The Life of Marilyn Monroe was a solid biography. I also like the scholarly approach of Donald Spoto's Marilyn Monroe: A Biography, although his death theory seems too definitively stated. I present the facts and allow the reader to drawn a conclusion since none of us know the truth about her death. As with the Kennedy assassination, I was once a believer in the conspiracy theories, but when I traced their origins, I began to lean toward the conclusion of an impulsive suicide just as I now lean toward the Oswald single-shooter theory. Given my background in psychology and psychotherapy as well as empirical research, it probably wouldn't surprise you to learn I have a 57-page bibliography.
Can you tell me what we can expect from your new book that is different from what has been written about Marilyn in the past?

After a decade of meticulous research, I offer a treasure trove of facts comprehensively documenting each year of Monroe's inspiring life within the context of her tumultuous times and through her relationships with literary, entertainment, and political figures. It is a sensitive and positive treatment devoid of sensationalism and speculation. Marilyn's life is explored chronologically in 1150 pages and two volumes. My background as a mental health counselor provides insight into the impact of  complex childhood trauma and psychiatric disorders on Marilyn's life and career. I also explore the subject within historical context, interweaving significant cultural events in her lifeline; this allows the reader to experience Marilyn as she burst on the scene rather than retrospectively.

Following an introduction framing her as a goddess, legend, and icon, volume one's narrative is organized into eleven sections. Section One, "Norma Jeane Baker," includes chapters titled "Ancestry," "1926-1934," "1934-February 1938," "March 1938-1939," "1940-1944," and "1945." Section Two, "Marilyn Monroe," contains four chapters covering the period of 1946 to 1949. "Rising Star" covers eight chapters, four of which are dedicated to the films Clash By Night, Don't Bother To Knock, We're Not Married & Monkey Business, and Niagara. "Goddess" contains six chapters, three dedicated to the films Gentlemen Prefer Blondes, How To Marry A Millionaire, and River of No Return. The three chapters in "Mrs. Joseph DiMaggio" explore the marriage, There's No Business Like Show Business, The Seven Year Itch, and the DiMaggio separation.
Section Four, "The Actress," explores Marilyn's departure from Los Angeles to Manhattan to study at the Actor's Studio and the many relationships she developed with the Greenes, Rostens, and Strasbergs and their families. The year 1955 is subdivided into four chapters to adequately document Marilyn's stage performances and relationships with the New York literati. The section ends with a chapter about her dramatic breakthrough performance in Bus Stop. Section Six, "Mrs. Arthur Miller," the book's midpoint, lends itself to the opening of volume two. It covers the Miller marriage, the production of Marilyn's independent production of The Prince and the Showgirl, Marilyn's respite from films to begin a family, and the exacerbation of her depressive disorder after several miscarriages. The year 1957, often overlooked in biographies, is divided into three chapters to allow for exploration of little-known facts about her domestic life and relationships with non-celebrities.
The ten chapters in the "Living Legend" section span from 1958 to 1961 and feature the productions of Some Like It Hot, Let's Make Love, and three chapters dedicated to The Misfits. Considerable research was done on Marilyn's ill-fated NBC production of Rain. Given the plethora of detailed information researched, the year 1962 encompasses thirteen chapters. Entire chapters are dedicated to the production of Something's Got To Give and the renovation of Marilyn's Brentwood hacienda (the  subject of my first book, Cursum Perficio). President Kennedy's birthday gala is the focus of an entire chapter and includes information about the many contemporary performers present and their significance to the early 1960s.
"Icon" contains nine chapters: "The Death of Marilyn Monroe," "The World Mourns," "The Funeral," "The Investigation & Results of the Autopsy," "Studio without Its Queen," "Aftermath," "Marilyn's Survivors," "The Estate" (detailing the many posthumous auctions), and "The Legend & the Myth" (critically analyzing the genesis and growth of murder-conspiracy theories about Marilyn's death).The book treats the death as abrupt event rather than tritely retelling her life as a "doomed" path toward suicide. The final section, "Legacy," consists of one chapter, "The Marilyn Monroe Half-centennial Memorial," a documentation of the week long event in Los Angeles in August 2012.
An entire chapter is dedicated to each of her major films, including details about the director, screenwriter, co-stars, and significant crew members—and their place in the industry when Marilyn worked with them as well as their later accomplishments. The chapters about the films contain a synopsis of the plot, a critique of Marilyn's performance, a summary of the critical reaction, and any cultural significance of the film. Marilyn's life touched many significant persons of the twentieth century,  and many of today's younger readers will be unfamiliar with them. I provide biographical facts and trivial – but interesting anecdotal information—about their place in the preceding century and today.
What do you enjoy the most about researching and writing about Marilyn?
I believe this decade-long research and writing experience provided closure for me in the form of an appropriate and satisfying tribute to Marilyn; no other biography provided for me what the experience of writing and researching has. I don't mean this in any self-serving or narcissistic way. I think it was something I was working out and finally achieved on my own. No other author could have provided it, as it needed to be a personal journey. I think that was the theme of The Wizard of Oz. Wasn't it? I loved spending an entire day researching an event in Marilyn's life that yielded only one wonderful nugget of information, often from an obscure source. I must sound like a history geek. I have always loved nonfiction: I have interests in biography, history, sociology, psychology, motion picture history, and architecture; and this project appealed to me on so many levels. Hence, the title!

Interview conducted by Leslie Kasperowicz