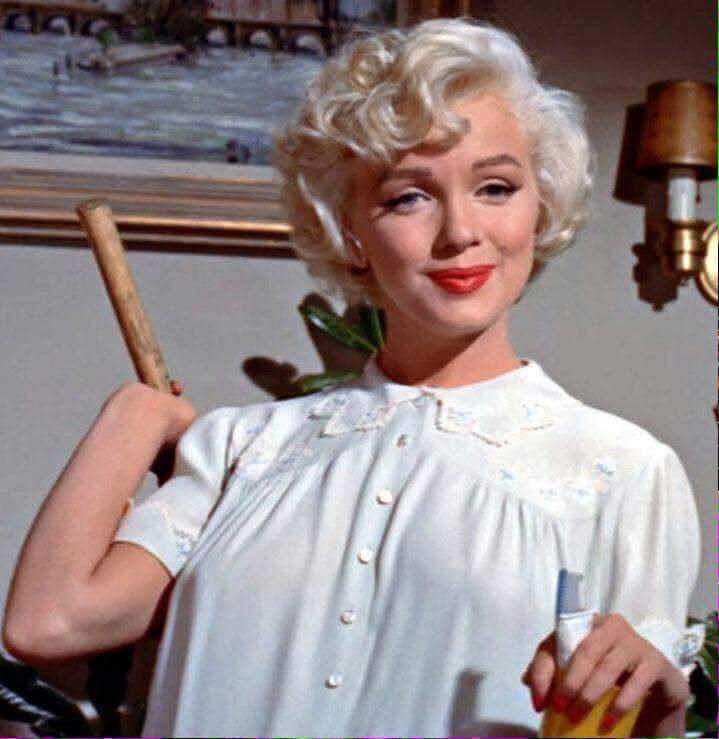 Would Marilyn Monroe have called herself a feminist?
The answer is probably no; in Marilyn's day and age the word was basically unheard of.  It didn't come into popular use until a few years after her death.  Even if it was in use, it seems unlikely she would have seen herself that way given the times in which she lived.
Was Marilyn Monroe a feminist?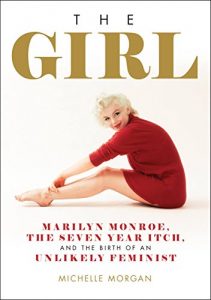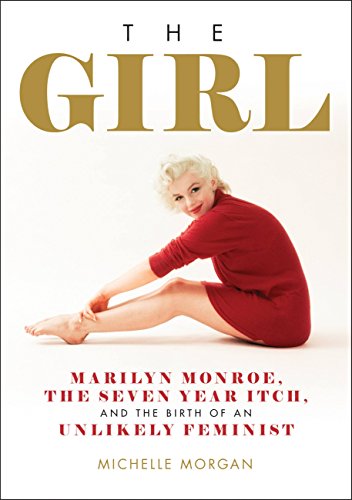 That's an entirely different question.  Marilyn Monroe came into adulthood in the era when women went to work to step up for the war effort.  And she didn't wait around for her husband to return; a taste of independence and freedom sent her instead into her first divorce and the long, hard fight for a career in Hollywood.
But it isn't young Norma Jeane's strength in the face of incredible adversity that is the focus of Michelle Morgan's newest book on our girl – it's The Girl.  Named for Marilyn's character in The Seven Year Itch, Morgan's book focuses on the events surrounding the making of that film, and those that followed.  Without a doubt, it was an absolutely life-changing era in Marilyn's life, and while those watching it happen may not have recognized its import, hindsight shows it for what it really was.  Marilyn Monroe stood up to Hollywood, took control of her life and career, and emerged victorious.
Experienced Marilyn biographer Michelle Morgan traces that era in great detail; following Marilyn through the end of her marriage to Joe DiMaggio, her flight to New York, the founding of Marilyn Monroe Productions, and the incredible success of The Seven Year Itch that cemented her position as a box office draw without compare.  It was the success of the film that was a major part of the power Marilyn was able to wield over the Fox powers that be, eventually winning her the contract changes she had been fighting for since before she and DiMaggio said "I do" and more creative control over her films.
This book takes a more detailed look than any before at the years that changed the trajectory of Marilyn Monroe's career.  Morgan approaches it with her usual solid research and attention to detail, digging up nuggets of information that will leave even the most seasoned fan saying "I didn't know that!"  The book explores the creation  of Marilyn's production company with photographer Milton Greene – and the factors surrounding the end of that partnership –  as well as her conversion from a Hollywood sex symbol to a New Yorker running in the highest intellectual circles.  It also looks in depth at the film that was at the center of all of it; Marilyn's last film on her "slave" contract with Fox.  In retrospect, it's hard to believe the amount of change that took place in Marilyn's life in the span of about two years.
Some may say that Marilyn Monroe wasn't a feminist, and by much of today's definition, she may not have been.  For her era, however, her stalwart refusal to bend to the pressure of men who could have destroyed her career is nothing short of remarkable.  Morgan sheds light on a side of Marilyn that is rarely discussed, the actress and the woman whose life and career were truly remarkable aside from all of the sensational tabloid trash that has dominated the narrative about Marilyn for so long.
The Girl falls into the rare category of Marilyn Monroe books that show her as a real person who worked hard and took her career and her legacy very seriously.  It should take its place proudly on the shelf of any Marilyn fan.
The Girl is set for release on May 8, and can be pre-ordered on Amazon now.
-Leslie Kasperowicz for IM