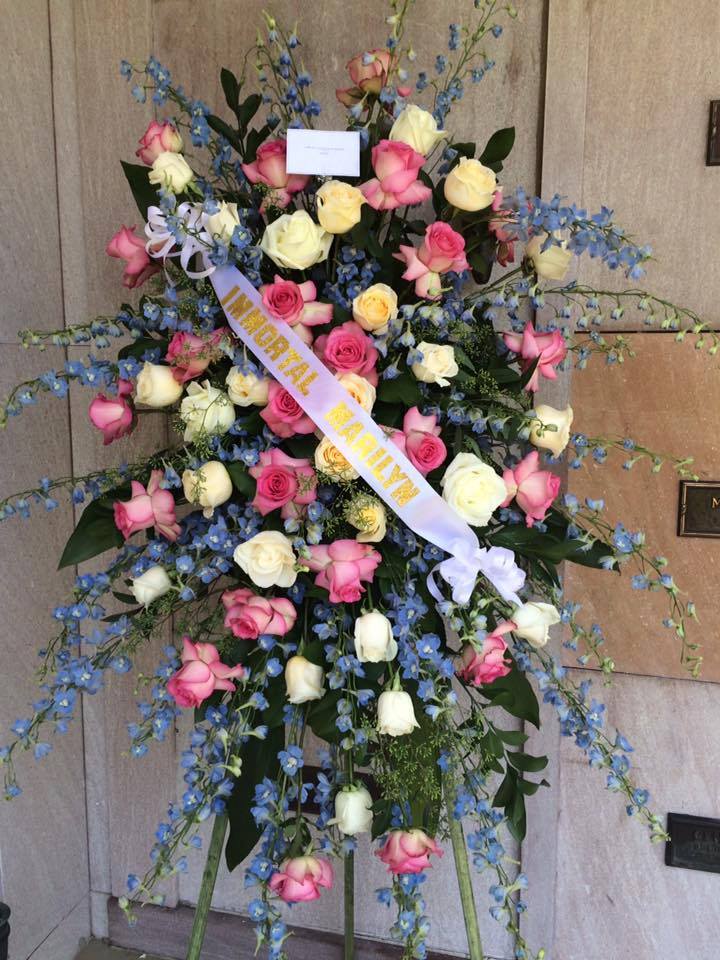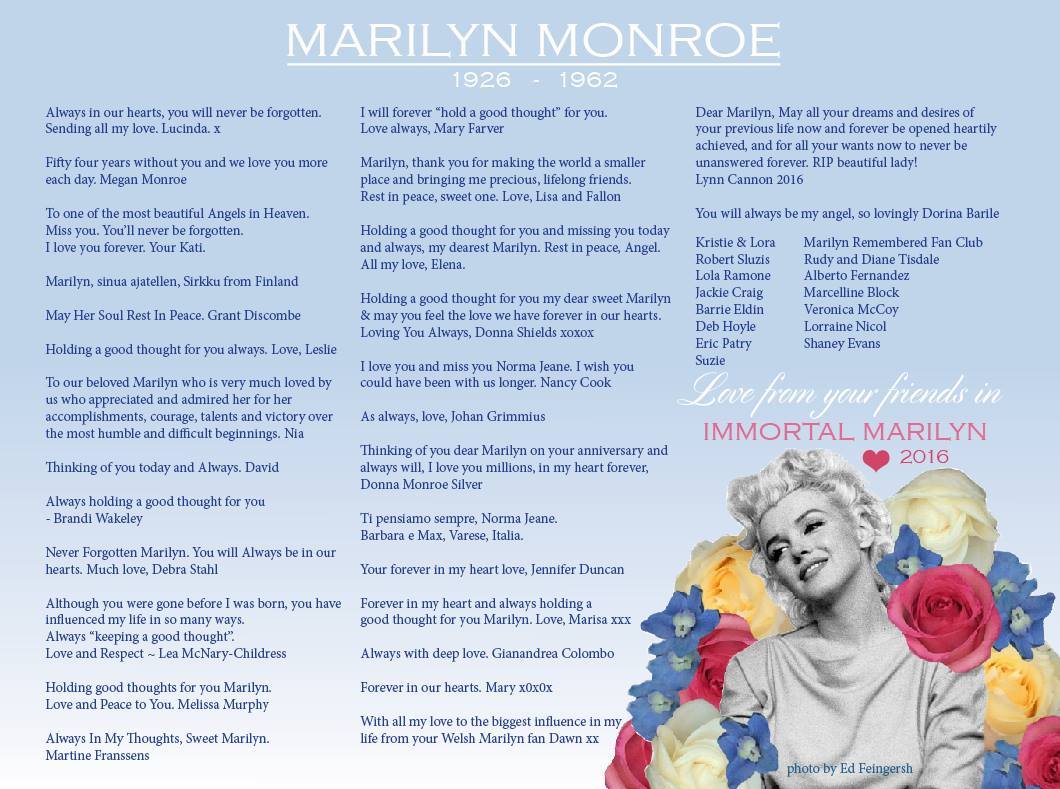 The flowers are so beautiful aren't they? We are overjoyed to have raised $315 for Animal Haven. Immortal Marilyn thanks each of you who helped make these flowers for her possible from the bottom of our hearts. You choose them and they could not be prettier!
Marilyn Remembered held a wonderful and touching memorial service for Marilyn celebrating her life and career. It was also lovely to see all of the Immortal Marilyn Facebook group and Marilyn fans offer tributes to Marilyn. She is looking down on you all and smiling at all the love you give her.
A big thank you to our LA Rep, for getting the photos for us. Also, thank you to Ashlee for the creating the beautiful card.
Thank you all who support IM, care about IM, and made this possible for the one woman we all love and honor.
Another big thank you to those who donated:
Lucinda
Suzie
Megan Monroe
Kati.
Sirkku from Finland
Grant Discombe
Nia
David Marshall
Deb Hoyle
Brandi Wakeley
Barrie Eldin
Eric Patry
Debra Stahl
Lea McNary-Childress
Melissa Murphy
Martine Franssens
Kristie & Lora
Dorina Barile
Marilyn Remembered Fan Club
Mary Farver
Elena
Donna Shields
Nancy Cook
Johan Grimmius
Donna Monroe Silver
Barbara Re.
Jennifer Duncan
Gianandrea Colombo
Marcelline Block
Dawn Jones xx
Robert Sluzis
Veronica McCoy
Lola Ramone
Betsy Brett