[vc_row][vc_column width="1/1″][/vc_column][/vc_row][vc_row][vc_column width="1/1″][vc_column_text]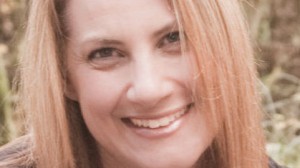 Leslie Kasperowicz was born in Winnipeg, Canada, and completed her Bachelor of Arts at the University of Winnipeg before moving to California and eventually to her current home in Portland, Oregon. She works as a freelance writer and busy mom to two little boys.
Leslie's fascination with Marilyn Monroe started with an image on a t-shirt at the young age of 8, and was furthered by reading voraciously about Marilyn's life throughout her teen years.
In 1998, with the growth of the online community, she joined a fledgling fan club called Hollywoodland, which she would eventually become President of under its new name, Immortal Marilyn.  In 2003 she stepped down and handed the reins to current Presdient Mary Sims.
Leslie remains active in the Marilyn community and is Head Admin on Immortal Marilyn's busy Facebook pages.[/vc_column_text][/vc_column][/vc_row]