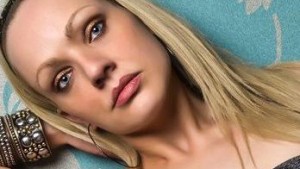 Hi there! My name is Claire Stevenson and I have been a proud member of Immortal Marilyn since around 2004 and on the staff team since 2006, back when we operated through a Yahoo group. My first job within the organisation was to welcome the many new members we received on a weekly basis and help them with any questions or queries they might have had regarding their membership. I certainly found an amazing bunch of likeminded people when I joined, but more about that in just a moment.
To give you a little information about myself I will begin with the basics. I live in West Midlands region of England and work as a classic car brake and fuel system technician for the family business. My interests and hobbies include writing, fitness, reading, art, amateur modelling, taking care of my animals and adding to my ever growing collection of books about Marilyn amongst other things. I am an avid fan of music and documentary films, especially when both are combined. Now, onto my discovery of the wonderful woman who brings so many people together.
My first exposure to Marilyn was when I visited a restaurant with my parents at around seven or eight years old. There was a picture of her wearing the iconic Seven Year Itch dress upon the wall close to our table and I remember being absolutely fixated on her. She was the most beautiful, luminous woman I had ever seen. When I asked my parents who she was they told me all about her being a very famous actress back in the 1950's and explaining that she'd sadly died many years before I was born. I remember to this day how I felt at hearing that, thinking it seemed impossible for someone with such vibrancy and presence, someone so alight with life and light to have died. I couldn't quite get my head around the fact she was no longer there.
My interest in her remained casual until my early twenties when I began to read about her life through online sources, always thirsty to learn more about Marilyn the person rather than Marilyn the megastar. I wanted to know what made this incredible woman tick, who she was, what drove her to such heights of success in her short life as well. That was when I stumbled upon the Immortal Marilyn Yahoo group. I was warmly welcomed with open arms into the organisation and immediately felt like I had found my family, my Marilyn family!
With the guidance and knowledge of the members there I began to learn all about this fascinating woman, I asked questions, I listened and I felt myself beginning to get to know a person who was poles apart from the public perception of her. There was something about her that had always called out to me, told me to scratch the surface and look a little deeper. I have never been so glad that I did for what I learned and continue to learn about this amazing woman is far more than I ever expected.
After two years as an avid member of the group I received one of the most exciting emails I have ever been sent, from president and owner (and now very dear friend) of Immortal Marilyn, Mary Sims asking me if I would like to join the staff team. I was elated and of course my immediate reply was yes! I felt so honoured to be part of such an organisation and relished in my role, no matter how small it might have been, I was a part of something great. When the group as we knew it in Yahoo closed in 2007 and we continued over on the format of Facebook I continued my role as a staff member on the admin team.
My main duties within Immortal Marilyn include a general day to day presence within the group, answering questions and advising people where I can and also I create a number of the graphics we produce for our sister group, Immortal Marilyn Quote UnQuote. This is where my passion lies as I find with so much misinformation and so many false quotes attributed to her out there it is imperative to quote her right, just as she said herself she wanted to be. I feel it my duty to keep her name, thoughts, words and feelings alive now that she's no longer here physically to represent herself. I consider it my duty as a fan and someone who has a very genuine affection for Marilyn to keep her truth out there, to assist in her remaining prominent for all the right reasons, to share said reasons with others on why she was simply brilliant and so much more than many people realise she was.
This intelligent, tenacious, talented, kind, funny, brave and truly incredible woman continues to inspire me each and every day, even more so when I see her touch the lives of new fans and remember all over again the start of my own journey of discovery. It's been a wonderful ride so far!